Chapel Christmas Tree A Testament To The Presence Of Love In The World
11 Dec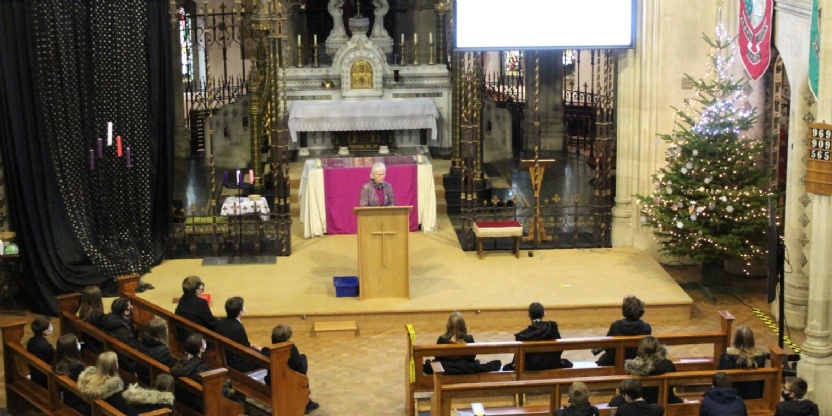 The Christmas tree in the College Chapel has once again been lovingly decorated with twinkling lights and hand-cut stars, each holding the name of a special someone.
It is a College tradition that every Christmas the community is invited to write on a star the names of those who have touched their lives with love and who have a special place in their hearts. The stars are then individually hung carefully on the tree.
The message of Christmas is one of love and the decorated Christmas tree in the College Chapel symbolically represents that message. The many stars on the tree are a testament to the presence of love in the world – and the way in which, individually, all our lives have been enriched by love, which is what Christmas is really all about.
Normally the stars are cut out by the pupils who visit the Chaplaincy and then distributed to all of the College. However, this year, in order to keep to the COVID bubbles, the Chaplaincy Prefects cut out stars for pupils in Year 7 and Year 8 who then wrote on them as part of their Advent reflection, to keep the tradition alive.