Josh Tidd Wins College Physics Essay Prize
09 Dec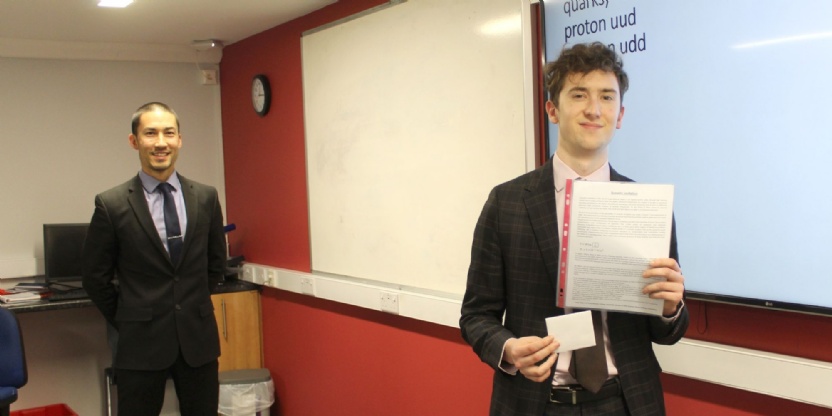 Upper Sixth Former, Josh Tidd has been awarded the College's first Physics Essay Prize for his piece on Acoustic Levitation.
Head of Physics, Dan Lee announced the winner in the Upper Sixth's Physics lesson on Tuesday 8 December presenting a surprised Josh with his prize to much applause from his peers.
The students had been challenged to write Physics essays on a subject of their choice as an extension task for their curriculum studies.
Mr Lee, explains, "I enjoyed reading all of the essays but Josh's essay stood out because he expertly explained the concept of acoustic levitation and extrapolated this on to consider the theoretical levitation of a person. It was an excellent and well written piece. Now I just need to get the budget approved, for a loudspeaker of sufficient power, that could produce waves of just the right frequency, and of course find a willing volunteer to try his theory out! Well done, Josh."