OP Jonathan Gullis Spoke To Sixth Formers About His Journey To Becoming An MP
04 Dec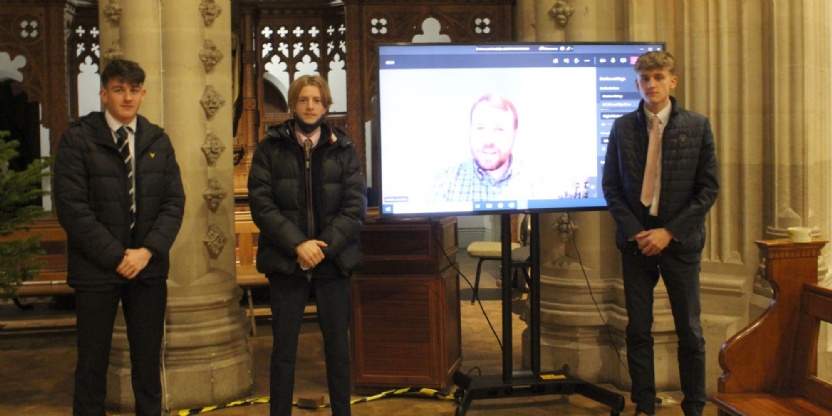 Old Princethorpian Jonathan Gullis MP joined us virtually on Friday 3 December to talk to Sixth Form students about his journey to becoming a Member of Parliament.
From the inspiration of his former History teacher, Dr Simon Peaple, through his experiences as a local councillor and then on to the process of selection and finally election success, his talk gave an interesting insight into the ambition, dedication and hard work required to achieve his 'dream'.
Jonathan also took time to answer Sixth Form Politics students' questions, gamely facing our very own trainee Paxmans with fortitude. A whole range of topics were discussed from the 'levelling up' agenda so important to his own constituency, to the latest COVID tiers, the impact of COVID on the parliamentary process, the impact of the party whip on democracy, mental health and who his favourite Prime Minister is and lastly his own plans for the future.
Politics and History Teacher, Abi Adams, said, "Huge thanks go to Jonathan for taking the time to speak to the students and for sharing his fascinating insights into the work of a politician. It was such a good session that we ran out of time before we ran out of questions."