GCSE Revision Evening Shares The Secrets Of The VESPA Mindset
26 Nov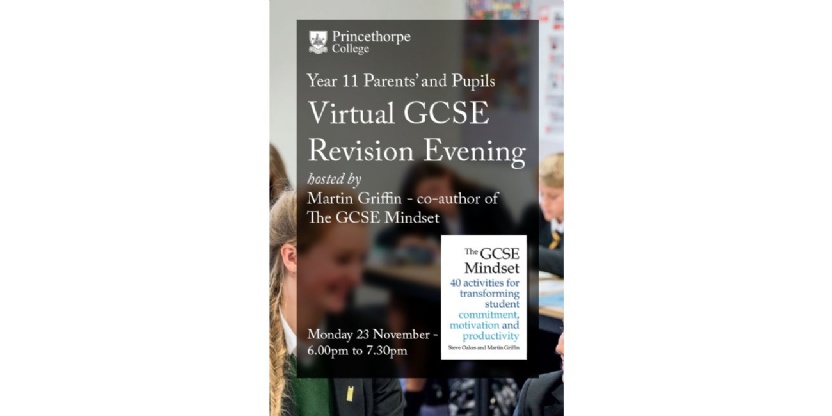 On Tuesday 24 November the College hosted a Year 11 GCSE Revision Evening and was delighted to welcome educational researchers Martin Griffin and Steve Oakes, from VESPA Mindset, to work with parents and pupils.
Martin and Steve spoke about the characteristics of successful pupils and shared their wisdom on the different approaches and techniques that would support pupils in achieving good grades.
Both are well equipped to give expert advice in this area, having spent many years in teaching, and in leadership roles in schools. They have seen a lot of successful and not so successful pupils over the years, and their strategies are based on real pupil experience. Their presentation was full of excellent, practical and constructive advice.
Dr Liz Pyne, Assistant Head - Teaching and Learning, said, "We were delighted that Martin and Steve could join us once again to share their VESPA Mindset approach. We know from feedback we have received in previous years that their strategies work for pupils and parents. Their techniques are an important part of our study skills curriculum and staff will be following through on the revision evening to reinforce their advice and approach in the classroom and in exam preparation."
Feedback from parents and pupils about the evening has been very positive with lots of comments on how useful it was.
Dr Pyne continued, "At Princethorpe we want our pupils to be the best they can be. We work hard to create a 'can do' environment and we know getting to grips with the VESPA mindset as they focus on their studies will make a difference to their final grades."