Henry's Stained-Glass Stunner Is The Winning Christmas Card Design
01 Dec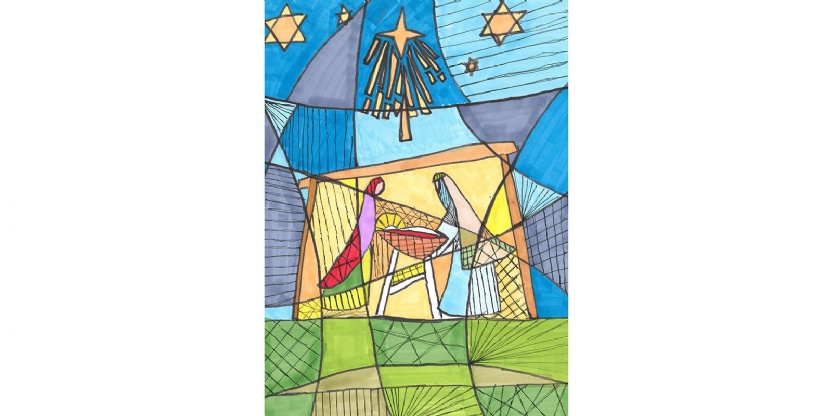 This year's winning College Christmas card design is by Year 9 Art Scholar, Henry Woodrow.
His vibrant painting portrays the traditional Christmas nativity scene as a stained-glass window. It is a stunning image, so simple and yet so effective.
Head of Art, Paul Hubball, commented, "It's great to see our Art Scholars getting involved and producing such great work for the Christmas card competition. There was an exceptionally strong field of entries this year, plenty of original ideas delivered with lots of attention to detail. Henry's use of strong colour really helped his design stand out and made it the perfect choice for the College's Christmas card."
Congratulations also go to our Year Group winners, whose designs feature as cameos on the reverse of the card:
Year 7: Isabella Bennett
Year 8: Bea Taylor
Year 10: Eloise Kell
Lower Sixth: Sophia Dibden
A huge well done to everyone who took part.