Princethorpe College Observes Remembrance Day
11 Nov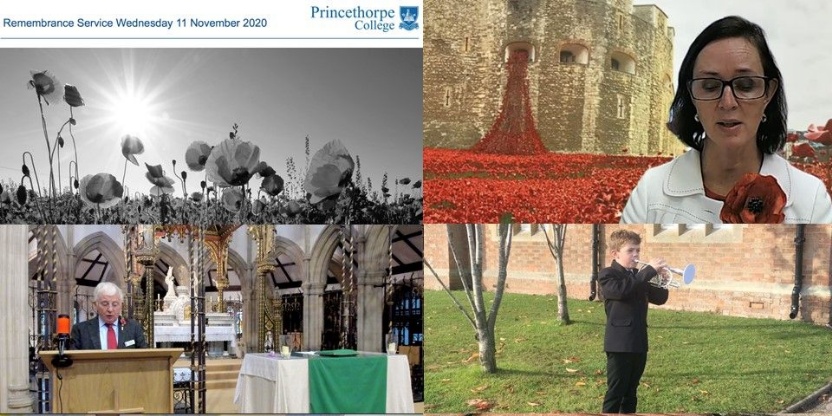 On Wednesday 11 November, just before 11.00am, the College community silently reflected on the bravery and the selfless sacrifice made by so many of our country's service men and women.
This year's Remembrance service was virtual, with pupils remaining in their Tutor group classrooms but our community still paused to pay their respects.
Deputy Head Pastoral, Beth Sharpe began by reading a short poem by Marian Allen from Scars Upon My Heart before Father Alan Whelan MSC said a prayer. Head of Physics, Dan Lee and Chemistry Teacher, Emilie Onyekwe solemnly read the list of the Princethorpe fallen, before Year 7 Henry Corbin confidently sounded the melancholic notes of the Last Post.
The two-minute silence offered all a time for reflection, a shared moment to remember those that shall not grow old, who have given their lives for the peace and freedom we enjoy today.
Members of the Sixth Form recited For The Fallen and then performed the hymn Abide With Me. A wreath was then hung at the Pupils' Entrance by Head Boy, Jack Neale, and Year 9, Tom Bucknall.
The Headmaster, Ed Hester then spoke to the school community before saying a final prayer for peace.