First Virtual Parents' Evening Voted A Real Success
09 Oct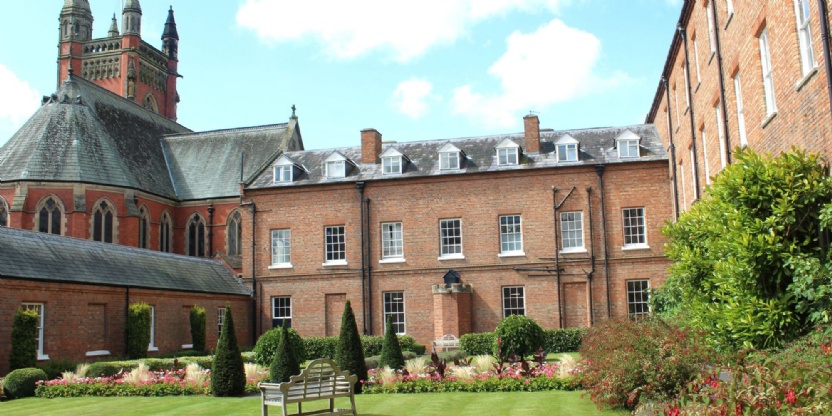 Yesterday, Thursday 8 October, the College hosted its first full Virtual Parents' Evening for Year 8 pupils. The event had been meticulously planned with appointments for subjects scheduled though Microsoft Teams. The evening worked really well and feedback has been very positive from both the parents and teachers involved.
Parents were sent a link through Office 365 that allowed them to book slots for their son's or daughter's different subject teachers. That created a list of five-minute calendar appointments in Outlook and Teams. At the allotted time Teachers and Parents joined their scheduled Teams meeting.
Comments, Deputy Head Academic, Dr Michael Reddish, "We were delighted to be able to host our first Virtual Parents' Evening last night and have been very grateful for all the positive feedback that has been sent in by parents. It's so important to do all we can to maintain face-to-face engagement between parents and teachers and last night's Teams-based event proved to be a real success. As with the traditional approach parents were able to discuss their child's progress and focus on next steps, but this time all from the comfort of their own homes. The evening was conducted with military precision and I most grateful to both parents and staff for keeping their conversations focused and succinct allowing the evening to run smoothly. We will keep the system under review and continue to look for ways to best support families in these extraordinary times."
Art Teacher, Sue Harris, agreed, "Several parents commented on how tightly run the evening was and how much they appreciated the individual feedback from staff - one parent said this was just another example of Princethorpe going the extra mile to keep everything going as normally as possible under challenging circumstances. Most were able to speak with many more staff than at a regular parents' evening and felt well informed about their child's progress within the five minute slot. Some who would normally have struggled to get to Princethorpe in time due to work commitments were grateful of the opportunity to speak with staff from home with a cup of tea. It was a fast paced but highly effective evening - and I speak from both a teacher and Year 8 parent's perspective!"
There has been plenty of positive feedback from parents too including:
"I'd like to thank you for such a successful Year 8 parents' evening last night. The booking was easy (probably helped by the fact that I did it quickly to avoid missing out) and the evening went very smoothly. All teachers were there and gave concise feedback. I think it could be the way forward even when COVID days are behind us, as it means we didn't have to venture out or queue in the Sports Hall. Just missed the cookies and sausage rolls!"
"I am delighted with how smoothly the virtual parents evening has gone tonight - I had a total of eight appointments and all ran to time. It was lovely to 'meet' the teachers. I congratulate you on the success of this evening."
"Just wanted to let you know how well parents' evening went this evening. It ran really smoothly for us, we spoke to all the teachers we wanted too, all on time and very informative. We are on a group chat and there have been lots of incredibly positive comments. Lots of parents saying it was much better than queuing in the Sports Hall, how organised the email links were and how efficiently the staff used the time given."
The Year 11 Academic Review meetings and Year 7 Parents' Evening will follow a similar format when they take place after half term in November.