Year 7 And Year 8 Enjoy A Fantastic Saturday Morning Of Sport
18 Sep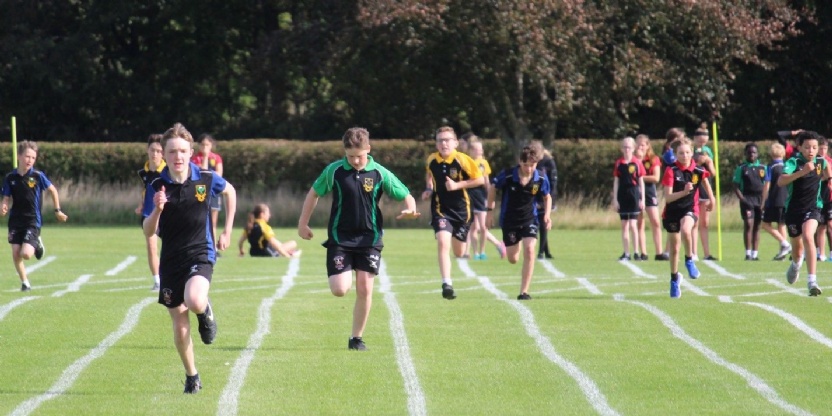 Year 7 and Year 8 pupils enjoyed a super morning of athletics on Saturday 12 September.
Hosted by the College's PE and Games staff, they took part in a friendly competition that replaced the College's annual summer Sports Day, that had been much missed during the pandemic lockdown. The weather was super summery too with temperatures rising through the morning up into the mid-twenties.
It was a fantastic morning of friendly, but competitive sport. Field and track events took place simultaneously so the playing fields were action-packed from the moment the starting gun fired. College staff were kept busy measuring, timing and recording all the running, jumping and throwing taking place.
Year 7 and Year 8 remained in their bubbles on the upper and lower sports grounds swapping mid-morning as they moved from field to track events.
House Activities Leader, Jess Newborough was on hand with her House Activities Co-ordinators and House Captains to cheer on the participants with each House hoping to gain valuable points.
In the end it was More that snatched victory, followed closely by Austin, then Benet and Fisher, but it was a close-run competition where every performance counted.
Foundation Director of Sport, Lee Cassell, said, "It was great to see so many pupils coming out on a Saturday morning to take part. There were plenty of excellent performances and the atmosphere was amazing, pupils were enthusiastic and supportive of each other, appreciating every individual effort. I was impressed by their attitude and determination to do their best."
Huge thanks to all involved in organising the morning.