Princethorpe College Applauds Old Princethorpian And England Great Ian Bell MBE As He Announces His Retirement
17 Sep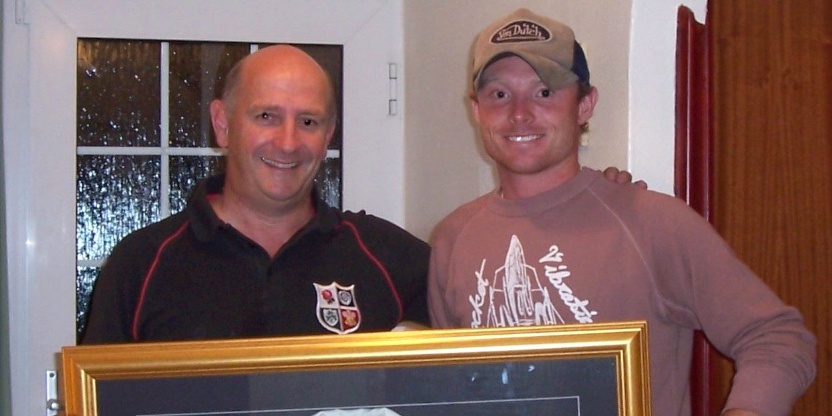 Old Princethorpian, Warwickshire and former England batsman Ian Bell, MBE, has announced his retirement from professional cricket. His decision brings to a close an outstanding 22-year professional career.
Over the course of his career Ian has had a wealth of achievements to his name, he helped his home county Warwickshire win six trophies and during his 11 years as an England player, he won five Ashes series, played 118 Tests and scored 22 Test centuries. He now intends to pursue a coaching career.
Ian who attended the college in the 1990s is remembered well by all at Princethorpe College and especially by former Director of Sport, Gwilym Price, MBE, who commented, "I know I speak for many others when I say that it was a true pleasure and privilege to teach and support Ian throughout his time at Princethorpe. It was a special moment when he and his family approached me about joining the College. He was already a promising sportsman but had shown a huge talent in the game of cricket having being involved with Warwickshire at the tender age of 10 and had set his sights on playing at the very highest levels.... it proved to be his destiny!
He continued, "Like many youngsters arriving at the College he offered levels of play that enhanced our team performances, and he was always an inspiration to the aspiring players around him, setting a good example with both his work ethic and good sportsmanship. Ian proved that to reach your true potential you must show discipline, determination, dedication and an emotional maturity. He always impressed me with the way he handled success, how he encouraged those around him both on and off the field of play and how he became a respected player at all levels. It has been of no great surprise to anyone that Ian has received huge worldwide plaudits from fellow international players, coaches, managers, media and fans (even the opposition too) at the announcement of his retirement. The praise for his remarkable talents as a batsman and fielder and for his wonderful personal qualities is well deserved. Quite simply he is one of England's 'greats' and a true servant and legend in the game. I know that the next chapter in his life as a coach or manager will be equally as successful and I look forward to following his contribution to the further development of the game. Thank you so much Ian, for being such a great ambassador for Princethorpe College, Warwickshire and England too! Being a true Princethorpian we are so proud of all you have achieved so far and we wish you every success in the exciting years to come."
Headmaster, Ed Hester, added, "It will be the ambition of many schoolchildren to represent their school, the county and even their country in their favourite sport. Old Princethorpian Ian Bell did this and more. A test batting average of 42.3 (anything over 40 is truly special) and a major contributor to fives Ashes victories is remarkable, but for many, including myself, it will be the style and finesse with which he scored his runs which makes him a true great of the game. Ian Bell made batting look easy, but what many will not appreciate is the hard, hard work that he put in behind the scenes to achieve his successes. As a teenager, he was found in the Princethorpe College Sports Hall one Christmas Day in the nets facing a bowling machine – having wangled the key off one of the staff. One small example of the dedication and commitment that helped him to success. Ian scored the last 90 of his 20,440 first-class runs last week. He will be sorely missed by all his fans but I hope will continue to work within the game. We offer our congratulations and best wishes for the future from all of us here at Princethorpe."
Ian last visited the Foundation in June 2019 when he ran a masterclass for Crackley Hall's young cricketers. It was a unique opportunity to be coached by the England and Warwickshire cricketing legend and we were grateful for the generosity and patience he offered the awestruck boys. His focus on the basics and attention to detail was obvious to all and will no doubt stand him in good stead in his new coaching career.
Princethorpe College applauds you Ian, we are proud of you and all your achievements and wish you the very best with your future career.