Warm Welcome For Princethorpe's New Faces
26 Jun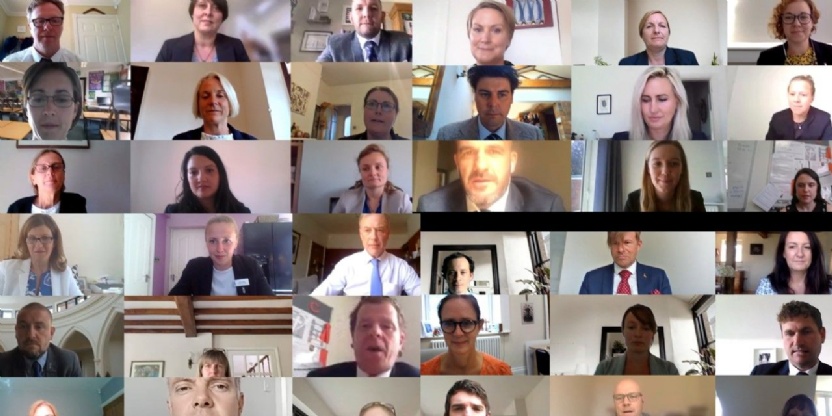 The College hosted its first ever first Virtual Induction event on Wednesday 24 June for pupils joining the school this coming September. The new pupils and their parents were all excited to receive links to a series of pre-recorded videos to help introduce them to their new school.
Everyone was warmly welcomed by Headmaster, Ed Hester, Deputy Head Pastoral, Beth Sharpe, and Head of Transition, Sue Harris.
The new pupils had friendly messages of encouragement from the College's Head Boy and Head Girl, Jack Neale and Abbie O'Carroll-Bailey and helpful advice from Year 8s, Ben Smith and Renee Ndungu before they then, with a spin of the banner, thrillingly discovered which College House they would be joining. Their Head of House then introduced themselves before in turn their new Tutors welcomed pupils individually to their new Form Groups.
Parents had their own video with plenty of information on the College's renowned pastoral care and support, school communications and essentials such as school uniform, buses, cashless catering, peripatetic music lessons and more. All designed to facilitate their children's transition to their new school.
Next week, parents and pupils will have the chance for individual Teams meetings with their new Form Tutor.
Headmaster, Ed Hester, said, "We hope everyone found the virtual induction event helpful and informative, we can't wait to welcome our new pupils properly into school. Your new Tutors and I are very much looking forward to meeting you. For now, I encourage everyone to enjoy the summer as it won't be long before we are all back to school."
The Year 7 Activity Day takes place on Friday 28 August. There are some very exciting activities planned, however to take account of the developing COVID 19 guidance, the format of the event will be confirmed to pupils and parents closer to the date.