First Ever OP Virtual Event Voted A Big Hit
19 May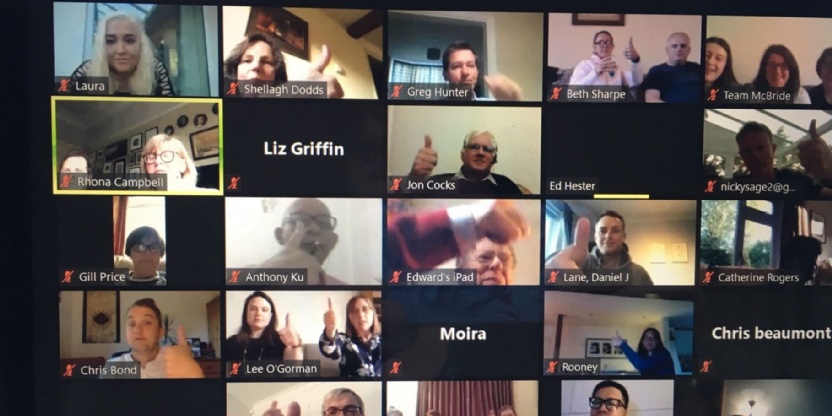 We had a great response to our first ever OP Virtual Event - a Quiz Night held on Friday 15 May 2020 with attendees videoconferencing in from around 30 locations. The event replaced our London Meet which has had to be postponed to March 2021 due to the COVID-19 lockdown.
Participants from across the decades included former pupils and parents from the 70s, 80s, 90s, 00s and beyond, current staff and former teachers Peter and Liz Griffin, Ed MacFetridge, Greg Hunter and Robert Startin. Dedicated Hong Kong and Asia based OPs Alan Young, Vitus Leung and Anthony Ku even stayed up until the early hours of the morning to join us.

The fun kicked off at 8.00pm, with two quiz sessions with an interval in the middle and the final quiz-goers signed off from the call at around 10.30pm.

Hosted by Headmaster Ed Hester over Zoom, the quiz tested general knowledge, vehicular, sport, film and musical know how in seven challenging rounds. The final round related to all things Princethorpe and a tie breaker of 'your funniest memory of Princethorpe' put an additional 20 points up for grabs.

There were several strong teams in the field - special mention should go to the Johnsons, the Rogers family, John Sage, the Campbell/Potters, Moira Rollason, Eddie and Ann Tolcher, the Dodds, the Sharpes, the Roberts and the McBride families.

When it came down to the tie-breaker however it was between the O'Gormans (Lee, Paddy and Meg), who had been very strong contenders from the outset, and the leavers of 2013 (Dan Lane, Chris Bond, Lucy Tallis and Carmen and James Simpson). The 2013 leavers' memories of Mr Hester in the sports hall on the exploding space hopper, was judged as the 'funniest Princethorpe moment' and gained them the extra 20 points they needed to clinch first place with a fantastic overall score of 74 points.

Well done to all the participants, we were delighted to be able to get everyone together via the wonders of Zoom and hope that a good time was had by all.