Lent Celebration Lunch Recognises Pupils' Contributions And Achievements
17 Mar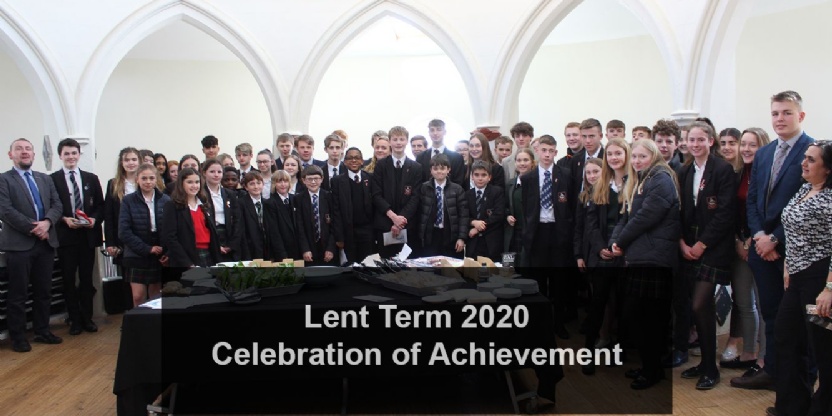 The termly Celebration of Achievement Lunch recognises pupils from across the College for contributions, commitments and achievements.
This Lent Term, 70 pupils from across the year groups were nominated by members of staff and invited to the College Roundhouse by Assistant Head (Co-Curricular), Neil McCollin, for an informal, celebratory buffet lunch.
All of the pupils had risen to the challenge of the College's ethos; they had done their best in many different ways, both in and outside of school. Some had been nominated for academic perseverance; others invited along for their contribution to sport or drama; a number for voluntary and charity work and some for their contributions to their House.
Mr McCollin congratulated every one of them and thanked them for the many ways that they enrich College life. As always, the pupils seemed surprised by the attention they received and were modest when praised for the commitment, motivation and tenacity of effort - all qualities that the Celebration of Achievement Lunch recognises and rewards.
A list of the pupils and their reason for nomination can be found below.
Congratulations go to all of the following pupils; the College is very proud of you:
From Year 7: Heather Allen, Sean Birtley, Roxy Glenn, Jess Hedgecock, Jessica Lane, Liam Mutukwa, André Onyekwe, Ned Roach and Dylan Williams
From Year 8: Raul Camargo-Jones, Jimmy Frazier, Kate Pomerleau, Rosie Reeve and Ben Smith
From Year 9: Freddie Hadley, Tom Hollis, Matilda Houghton, Grace Isaacs, Tom Lomas, Emma Sarkies, Connor Silvester, Evie Teall, Alice Whittaker and Lottie Wilkins
From Year 10: Roualeyn Alford, Alex Allison, Laurel Arkesden, Leah Burford, Libby Chapman, George Gault, Rupert Hatton, Charlotte Lister, Jessica Mackenzie, James Maclean, Keira MacRae, Freya Mills, Edward Moon, Wilf Sansum, Jamie Smith and Madoc Williams
From Year 11: Harpreet Birdi, Greg Burford, Robyn Field, Paddy Grace, Daniel Hogg, Nell Johnston, Elsie Kelley, Mary Lomas, John Rabeti, Lucy Ratcliffe, Jack Reeve and Ben Scares
From Lower Sixth: Lauren Abba, Luke Brotherton, Charlotte Fitzpatrick, Jack Fletcher, Gracie Gerrard, Evie Headland, Jack Neale, Cameron Taylor and Emelia Tubb
From Upper Sixth: Will Cooper-Harris, James Crabtree, Oscar Doyle, Ciara Hancox, Anthony Lock, Aidan O'Rourke, Fred Self, Isobel Smith and Samuel Wycherley