Sixth Form Walk 24 Miles For Mary's Meals
11 Mar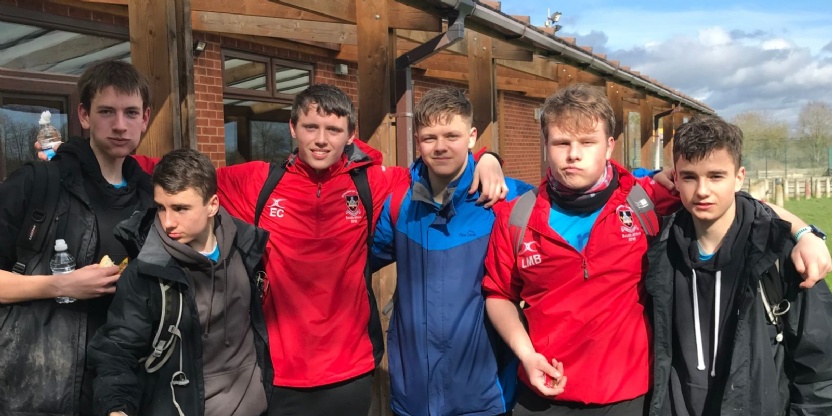 Last Sunday 8 March, 91 walkers from Princethorpe College trudged just over 2,000 miles to raise money for the charity Mary's Meals.
For the twelfth consecutive year Sixth Formers and staff laced up their walking boots and took on the challenge of walking 24 miles in seven hours.
The route followed a big loop around the side of Coventry from Ryton to Meridian, taking in varying terrain. This year's relentless rain made for waterlogged conditions underfoot but thankfully the weather remained clement on the day.
Luke Brotherton, Ellis Chaplow, Louis Coleby, Thomas Crowfoot, William Crowfoot, Siôn Murphy and Tomas Wilcox crossed the finish line first completing the course in 6 hours and 41 minutes.
They were followed home by a procession of jubilant finishers with the final walker completing the challenge at 6.16pm.
Organiser of the event and Assistant Head of Sixth Form, Mr Rod Isaacs, commented, "As always there was a wonderful spirit of camaraderie along the route. Everyone was helping each other and keeping focused on the aim to raise as much money as possible for impoverished children around the world."
However, the fundraising doesn't stop there because on Sunday 5 April a team of walkers will attempt the Coventry Way Challenge, a 40-mile circular walk.
Through the College's fundraising, 622 children at Makalanga Primary School, in Malawi, are already receiving a daily meal in school for the first time.
There is still plenty of time to support our Sixth Form walkers, who would appreciate your support. They are aiming to beat last year's total and raise over £10,000.
If you would like to donate, please visit:
www.marysmeals.org.uk/princethorpe-4-makalanga