Netball Girls Victorious At The ISA Midlands Netball Tournament
06 Mar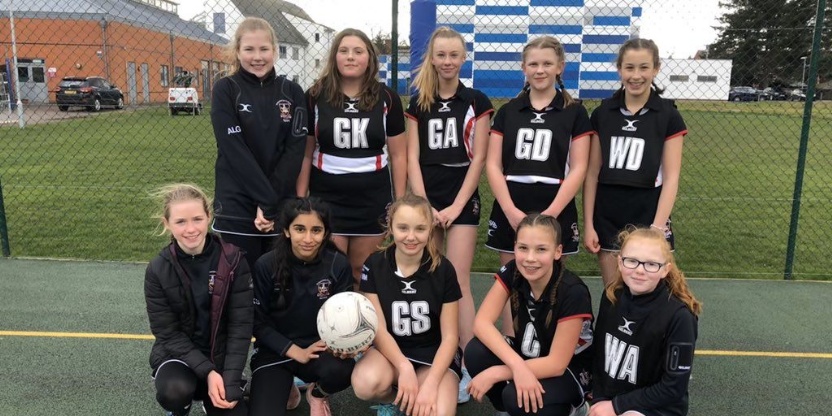 On Tuesday 3 March the U13A Girls Netball team took part in the ISA Midlands Netball Tournament in Loughborough. Taking part were seven teams from across the Midlands region and the competition kicked off with a round robin tournament.
Princethorpe started with a good win, 12-1, against Tettenhall College. Bedstone College were next and in a close match against a strong team the girls were disappointed to go down 8-10. They then played tournament hosts, Loughborough Amherst School and claimed an excellent 15-0 win. In three further fast-paced matches the girls beat Stafford Grammar School 11-7, St Dominic's Grammar School 16-4 and RGS Dodderhill 12-6. That put them through to the semi-finals.
In the semi-final the team faced RGS Dodderhill again and another strong team performance helped them to another 15-4 win.
The final was against Bedstone College, so the girls knew they had a challenge on their hands. They worked extremely hard, putting into practise all their training; providing plenty of passing options, marking tight to force turnovers, protecting and maintaining possession of the ball which provided plenty of scoring opportunities. It was a very close match but the girls never gave up and were able to force two crucial turnovers in the last 30 seconds of the game to win 12-11.
Team Coach, Ellie Callan, was delighted and commented, "We had an excellent day and the girls gave 100% showing high levels of grit, determination and perseverance in every game. They made progress in each match and it was great to see the team grow in confidence throughout the tournament. The girls communicated well, were composed when in possession of the ball and put great amounts of pressure on their opposition forcing several crucial turnovers. The highlight of the day has to be the final game, where the girls played some of the best netball I have seen them play this season. A fantastic performance by all involved."
Playing for Princethorpe College were Year 8s: Sammie Borland, Georgia Dowling, Abigail Gillard, Emily Hennegan, Honor-Mae Minshull, Anna Reay, Rosie Reeve, Mia Samra, Liv Sarkies and Sage Westbury (Captain).
Congratulations to the U13A netball team they were worthy winners of this year's ISA Midlands Tournament.