Ash Wednesday Services Remind Us That By Giving We Can All Make A Difference
27 Feb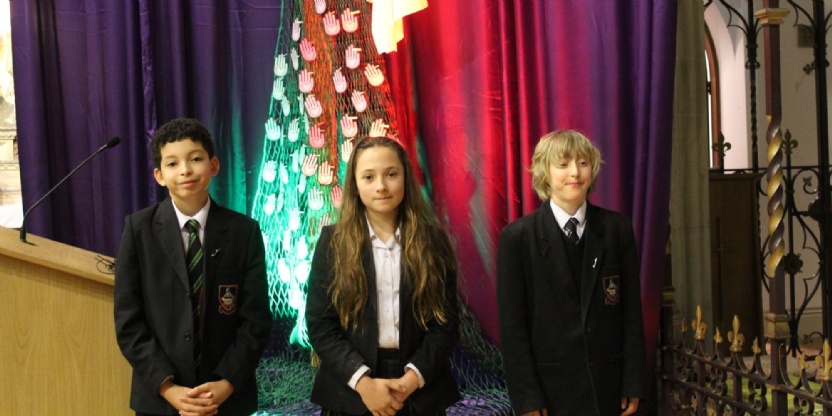 Princethorpe College pupils and staff were invited to mark the beginning of Lent in a series of Ash Wednesday services, on Wednesday 26 February.
Held in the Chapel during Tutor Time and then at lunchtime, the services offered an opportunity for contemplation and reflection.
Father Alan Whelan, MSC led the services, with the message that Lent is a time to give and through giving each one of us has the power to build a better world.
Together pupils and staff watched a short film about the work of CAFOD (The Catholic Agency For Overseas Development), one of the charities the College is supporting this year. The film asked us to reflect on those who defend the defenders using the example of individuals who work relentlessly to support remote communities in the Amazon, protecting their land and their homes.
In response to the story, and to Father Alan's message, everyone wrote on a paper hand how they would individually give to make a difference during Lent.
Year 7 and 8 pupils, Jemima Teeton, Louis Yuen, Andre Barnett and Sean Birtley, helped Junior Chaplaincy Prefect, Zoe Shayler, to peg the hands on the net attached to the cross whilst Sixth Former, Elsa Isaacs, helped to distribute the ashes.