Careers Fair 2020 - Registrations Opening On Friday
10 Feb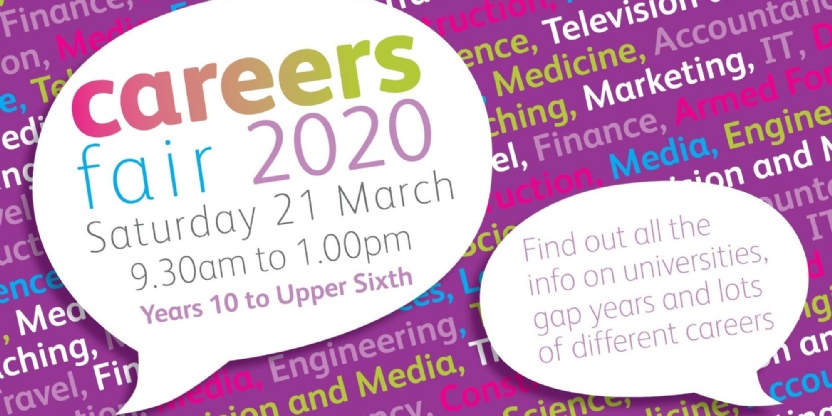 We are pleased to announce that registrations for the Careers Fair on Saturday 21 March from 9.30am to 1.00pm will open on Friday 14 February when all parents with pupils in Year 10 and above will be sent a link to the online registration page.
As well as a keynote presentation by Dr Charlotte Cowie, Head of Medicine at the Football Association, attendees will be able to attend up to three workshops depending on their personal interests and visit an exhibition zone.
Please do make sure that this date is in your diary as this year's fair is set to be the biggest yet with a whole wealth of speakers and exhibitors. There will be talks on a wide variety of career areas, from accountancy and cyber-security to law and fashion. Many employers will be both speaking and exhibiting including the Armed Forces, Rolls Royce, Severn Trent Water, IBM, JLR and Ernst and Young.
We also have over a dozen universities attending, several of whom will be talking about the opportunities they offer. For those considering a gap year, there will be organisations offering life-changing opportunities.
We look forward to seeing you there.