Epiphany Services Offer A Revelation Into Giving
07 Jan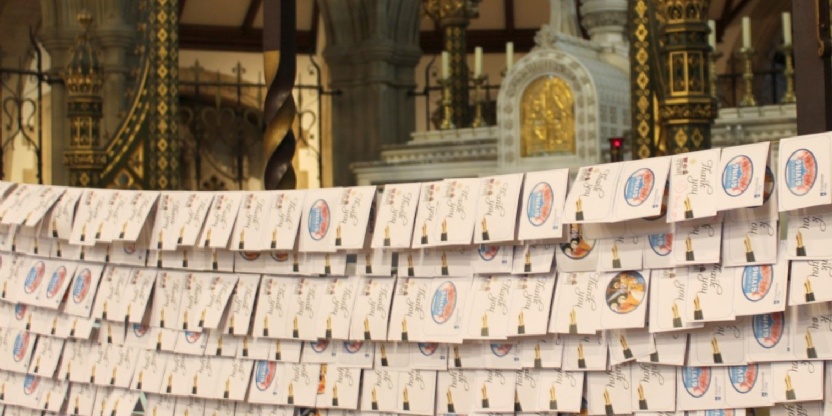 On Monday 6 January, the first day of the Lent Term, pupils participated in a series of Epiphany Services exploring the unexpected benefits of 'Giving'.
The Epiphany services offered College pupils the opportunity to reflect on how 'Giving' at Christmas could go further and to consider how and what they could give across the year.
Whilst leading the services Father Alan Whelan MSC encouraged pupils, as they settled back down to daily school life, to reflect on opportunities for 'Giving'. He talked about the true meaning of Epiphany and how it offered insight and understanding of the important act of 'Giving'.
Sixth Form students shared their experiences of volunteering, and how through visiting care homes and working at the Leamington Night Shelter they are actively 'Giving'.
The services finished with pupils completing Thank You cards, as a reminder of how simple it can be to 'Give'.
It was a wonderful morning of reflection and inspiration after the festive season and our thanks go to Father Alan for leading the morning's services and to the Sixth Form students for sharing their experiences of 'Giving' through volunteering.