Sixth Form Trip To See Death Of A Salesman
18 Dec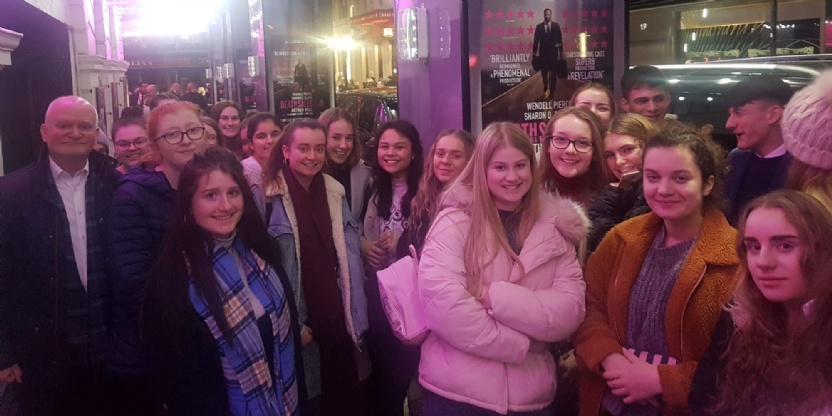 Sixth Form A-level English Literature students and intrepid Year 11 pupils, who were looking for a taste of A-level English, took a trip to the Piccadilly Theatre in London's West End on Tuesday 17 December to see Death of a Salesman.
The production stars Wendell Pierce (of The Wire and Suits fame) and Olivier Award-winning actress, Sharon D Clarke, and has received five-star reviews.
English Teacher, Nicola Borman said, "It was an excellent production of one of the greatest plays of the twentieth century and illuminated an important exam text. We had a really lovely evening but a very late night – so there were a few bleary eyes the next morning!"
Many thanks to the staff who supported the trip.