Luke And Jack Are Princethorpe's First Duke Of Edinburgh Ambassadors
11 Dec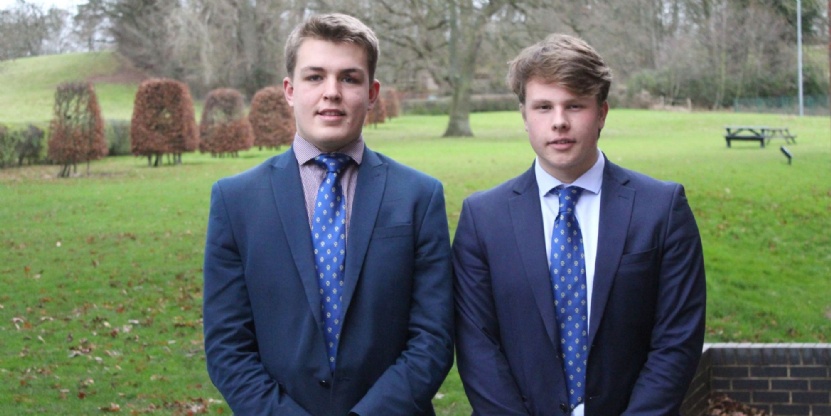 Lower Sixth Formers Luke Brotherton and Jack Neale have been appointed as Duke of Edinburgh Young Ambassadors.
Both students are actively working towards their Gold Award and will now work alongside Princethorpe's Duke of Edinburgh team promoting, guiding and mentoring pupils participating in the Awards scheme.
The boys were nominated for the new role by Head of Outdoor Education, Will Bower. He explains, "Luke and Jack are going to make great ambassadors, they are helpful and enthusiastic about outdoor education and with DofE Awards already under their belts they are superb role models for our younger pupils."
The boys will undertake Ambassador training in January, but in recognition of their new role, on Tuesday 10 December, Mr Bower, presented them both with a Duke of Edinburgh tie. He continued, "We are delighted to have Luke and Jack on board. They are some of the first pupil Ambassadors within the DofE Central Region and the very first Duke of Edinburgh Ambassadors here at Princethorpe College."
Luke and Jack can't wait to get started and Mr Bower has plenty lined up for them to do. They will begin their new role by helping Year 9 pupils get started with their bronze awards, setting up their accounts and helping them plan their programmes.