Mock Election Engages Pupils In The Democratic Process
12 Dec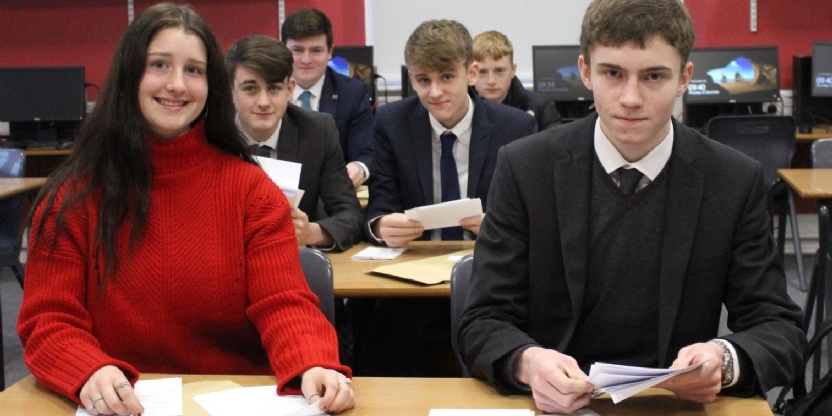 As the country goes to the polls today, Thursday 12 December, pupils at Princethorpe College have been learning about the process of democracy by participating in a mock election.
Politics and History Teacher Abi Adams explains, "Democracy is an important British value, and we wanted to educate College pupils on how people participate in the democratic process. Social media and 24-hour access to news has made politics far more accessible for young people and across the world younger generations are engaging with issues that directly affect them, so appreciating the democratic process is important. The UK national election affects all of our pupils and their families and not just those studying politics."
Deputy Head - Academic, Dr Michael Reddish, introduced the mock election to pupils in a whole school assembly, he talked about the choices the country would be making and the challenge of voting for a manifesto versus a party leader figurehead.
Party manifestos were summarised, put on display across the school and discussed in form time. Politics students organised hustings. Voting took place in secret on Monday 9 and Tuesday 10 December. Each of the 49 Tutor Groups was an individual constituency reflecting the structure of the UK parliamentary system. Late on Tuesday afternoon Sixth Form Politics students counted the votes.
Turnout was fantastic with 92% of pupils engaging with the mock election and choosing to vote. The results were announced in school on election day, and here at Princethorpe College the Conservative Party won taking a majority of 13 seats over the second placed Liberal Democrats.
Abi Adams continued, "We wanted to encourage and challenge our pupils to think for themselves and to move beyond preconceptions or prejudices and to consider the bigger picture. The mock election engaged young people with their democratic responsibilities and gave them an informed and unbiased introduction to the process of democracy. Some of our older Sixth Formers will be able to vote for the first time today and we hope this insight into the process has helped with their decision-making."
Many thanks to the Sixth Formers and staff who helped to organise the mock election.