Bea's Design Takes First Place In The Christmas Card Competition
05 Dec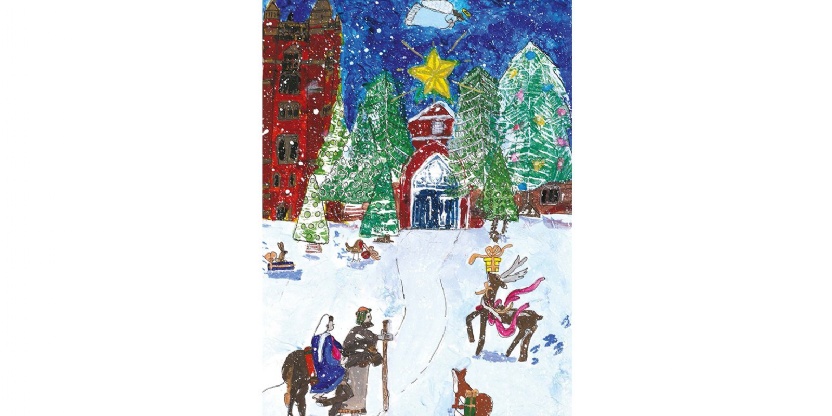 This year's winning College Christmas card design is by Year 7 pupil, Bea Taylor.
Her detailed painting features Mary and Joseph arriving at the College's front door accompanied by a host of wildlife. Her picture thoughtfully combines the traditional Christmas story with Princethorpe's historic setting.
Congratulations also go to the runners-up, whose designs feature as cameos on the reverse of the card: Year 9 pupils, William Harrison and Katie Richards and Year 8 pupil, Amaanya Bose.