There's No Debate That Princethorpe's Parliament Trip Brought Politics And History Vividly To Life
13 Nov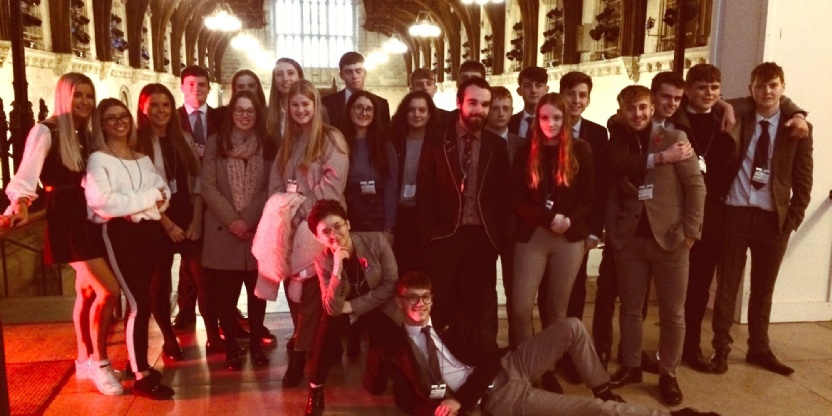 On Friday 8 November 24 A-level Politics and History students ventured to Westminster to visit a dissolved Parliament and join in activities taking place as part of UK Parliament Week.
The visit started in Trafalgar Square, a place that has seen many large protests over the years, from the Chartists of the 19th Century, through to the 20th Century Poll Tax riots and the modern-day People's Vote protests. They admired the statue of Charles I looking back down Whitehall towards his former home and place of execution, took in 10 Downing Street, passed many government department buildings on their walk down to Parliament Square, before reaching the UK Supreme Court. Here they sat in courtroom number 2, in the very seats the Justices sit in.
After lunch the group enjoyed a comprehensive and fascinating tour of Parliament which included the House of Lords, a Bill Committee room, Select Committee room, the Public Gallery and Westminster Hall. The students were allowed in the House of Lords chamber, though they were not actually allowed to park their bottoms on the prestigious red leather seats. There were plenty of highlights on the tour with students describing the second chamber as rather rad (excellent) and super cool.
They felt similarly awed by Westminster Palace itself stating the architecture was overwhelmingly beautiful and commenting on the paintings and statues on every corner. The students were also inspired and impressed by the Youth Parliament debate they observed on 'Knife Crime and the Environment' in the House of Commons.
The Palace interior helped bring their current History and Politics studies alive with students saying, "We got to see the place Charles I was put on trial and history was made!" Such excitement and wonder was lovely to witness, with students visibly impressed, also commenting, "It was amazing to see the depictions of the civil war and to see previous monarchs decorating the rooms and corridors."
Finally, the students participated with vigour in a discussion and debate on 'Is Parliament an effective check on Government?'. Students were convincing with their powerful arguments, and they all joined in enthusiastically with the 'jeers' and 'here, here' comments, Calan even shouted 'Ordeerrrr' John Bercow-style!
History and Politics Teacher, Abi Adams commented, "It was a pleasure to accompany such an enthusiastic and engaged group of students on a trip to Parliament, they were great ambassadors for the school. They all agreed that the trip was, above all else, inspiring, with one exclaiming as we left, 'I'm just absolutely gutted I can't vote in the election now' and 'Youth Parliament has inspired me to consider a future career in the Commons!' Our day was packed full of activities, it was a great learning experience, an impressive and thoroughly enjoyable day."
She added, "We hope to see all our students voting with excitement and eagerness in the years to come, potentially even running for political office, and always proudly wearing their free but hard-won, 'IT STARTS WITH YOU' Parliament t-shirts."
Huge thanks to Abi Adams and Julia Lindsay for running such an inspiring and informative trip.