Sixth Form Mathematicians Take On Senior Team Maths Challenge
15 Nov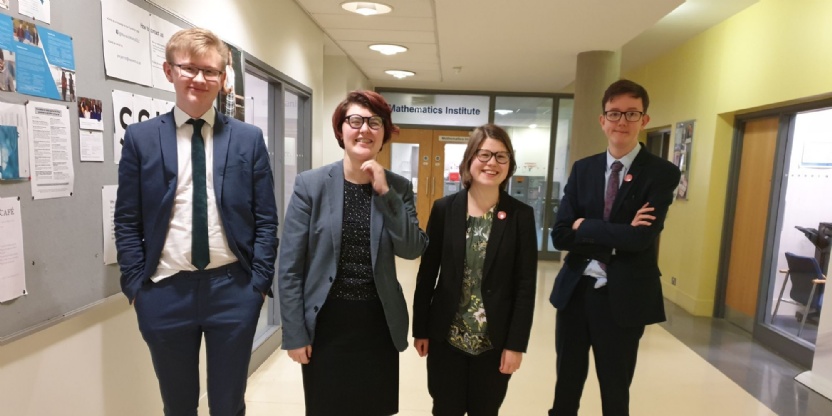 On Thursday 14 November, Princethorpe Sixth Formers, Lauren Mason, Caitlin McBride, Aidan O'Rourke and Rowan Tankard, took part in the Regional Final of the AMSP (Advanced Mathematics Support Programme) Senior Team Maths Challenge.
Run in conjunction with the UK Mathematics Trust, the Challenge is a prestigious problem-solving competition for the best post-16 mathematicians.
After overcoming the first hurdle of the day, the dreadful weather, and making it to the University of Warwick, the students took part in an intense three hours of problem-solving, progressing through a series of rounds that tested their mathematical, communication and team-working skills.
Princethorpe's team did very well and were pleased to finish seventh overall.
Mathematics Teacher, Theo Scoutas, was delighted, commenting, "Many congratulations to all of the students who represented the College in this competition, we are very proud of your achievements."