Helena Lintott Awarded First Place In National ISA Art Competition
22 Nov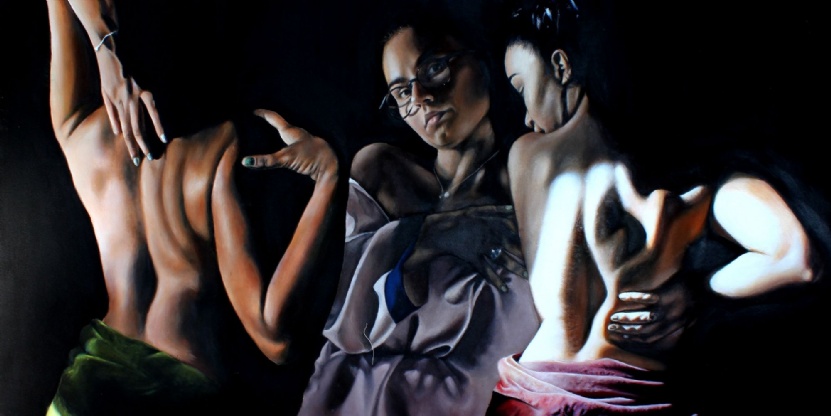 Following on from success in the Regional ISA Art competition the College is delighted to announce that recent Upper Sixth Leaver, Helena Lintott, has just been awarded first place in the prestigious Independent Schools' Association's National Art Competition.
Helena's stunning painting 'The Gift' was awarded first place in the coveted Over 16 Painting category. 'The Gift' refers to the Three Graces who in Greek mythology are the personifications of beauty, charm, and grace; they were the daughters of Zeus and given these 'gifts' by him to bestow on the world. Her work is a superb, striking painting and a well-deserving winner.
We are also pleased to tell you that Lower Sixth, Sophie Cheshire's GCSE design project, that won the Midlands Regional Key Stage 4 Textiles class received a Highly Commended in the National competition.
Many congratulations to both Helena and Sophie.