Another Great Hopbel Hockey Tour
25 Oct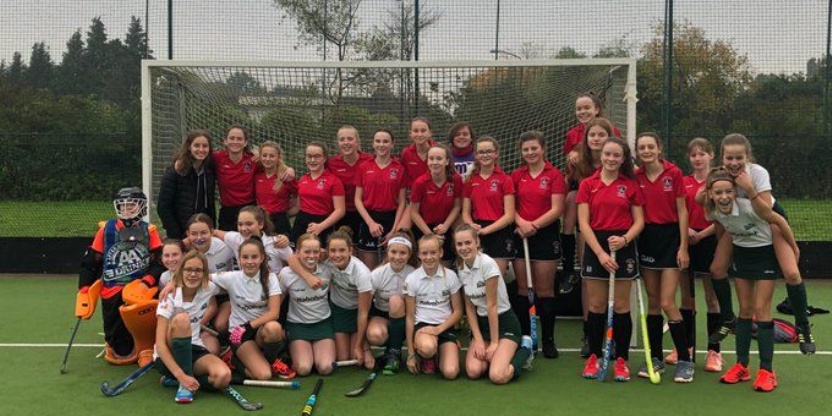 Over the Michaelmas half term 35 pupils from the U15 Boys and U14 Girls hockey teams travelled to the Netherlands for the first leg of this year's annual Hopbel Hockey Tour.
The exchange trip, organised by Princethorpe's Sports department, is a regular in the school's calendar, and over the years hundreds of pupils have participated in the training camp and enjoyed the opportunity to experience life abroad.
The five-day tour had an early start on Saturday 19 October so when the group finally arrived at De Hopbel Hockey Club everyone was delighted to be greeted warmly and whisked away by their host families.
Over the following three days there was a busy schedule of training and tour matches but pupils also found time for plenty of fun; they enjoyed a trip to Rotterdam with a really entertaining cycling tour, a fantastic BBQ with all their host families and the chance to explore the cobbled streets of local town, Den Bosch.
The girls team played a series of matches against De Hopbel teams whilst the boys faced De Hopel, Map and Den Bosch. All the matches and the extra coaching and practice provided good development for everyone.
The girls had a great tour, they started with a fantastic 3-2 victory, followed by a 4-0 win, then lost a very close game 1-3 before coming back to win 5-1. In their final match they faced very strong opponents who put them under constant pressure, after the game team coach, Dr Dominic Phelps, commented, "I am so proud of my U14 Princethorpe girls. They have been brilliant all tour and worked very hard in this last match with an immense defensive effort against an excellent Hopbel HC team."
The boys had challenging opponents but that provided progression for all. In their first match against Map HC they lost 0-6 but the team stayed focused and were pleased to then beat Hopbel HC 7-1. On day two they faced Den Bosch away and appreciated the opportunity to play on their first team pitch under lights, although they lost the series of mini-matches they learnt a huge amount about the core skills needed to be successful in hockey. In their final match the boys determinedly fought back from 3-1 down to finish with a 4-4 in an exciting and really entertaining game.
Acting Assistant Head, Neil McCollin, commented, "We have had another very successful hockey tour and I am very proud of all our pupils. They made the most of the intensive coaching sessions, played skilfully and gained a good insight into how another country plays the game. And of course they represented the College superbly."
Princethorpe now looks forward to welcoming our Dutch friends back once again in the Trinity Term for the return leg of the tour.
As always we give our thanks to all the staff involved in supporting and running the hockey tour: Jen Law, Neil McCollin, Dominic Phelps and Paul Whitehead.