Fabulous Fisher Come First In This Year's Amazing House Talent Show
08 Nov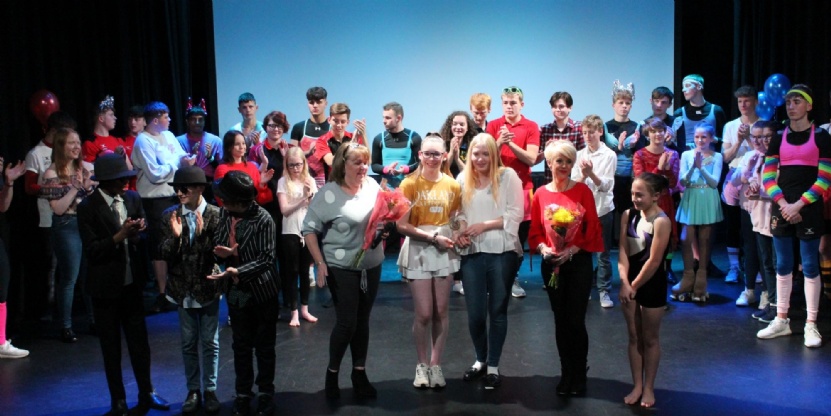 Much anticipated and always hotly-contested, the House Talent Show did not disappoint, providing a sensational evening's entertainment and a real conundrum to the judges facing the almost impossible challenge of choosing the winner.
Held this year on Thursday 7 November, the enthusiastic audience in the Clarkson theatre was treated to a non-stop stream of talented and inspirational young people.
A huge thank you to all who took part and to the technical team who so ably assisted, your hard work, dedication and sheer talent are what makes this event so extremely enjoyable. Thanks also to this year's judges, the very popular and much-loved, catering team members, Debs Taylor and Lisa Fowler who had the impossible task of picking the eventual winners.
Compered slickly and wittily by House Activities Leader Jess Newborough, the show included an array of dazzling dance routines, stunning instrumental and vocal performances, a fabulous boy band, an artistic roller skater and the uniquely talented Greg Burford whose audience led song-writing routine delivered our favourite line of the night "All you need to be cool … is a piano .. and a few years at Princethorpe school". After the serious acts had performed the judges retired to deliberate, the audience then had the pleasure of two extra special synchronised acts, first the House Captains' Surprise, a super dry swimming routine, and an awesome finale by the First XV rugby aerobics team that simply had to be seen to be believed.
After watching all of the performances, and deliberating long and hard, the judges announced their decision. This year in third place, for Austin, was the incredible contortionist, Jemima Teeton. Then, placed second, for Benet, was their answer to the Back Street Boys, Jackson Roderick, Andre Onyekwe and Ignacy Librowski. And in first place, much to their surprise and to huge applause, Fisher's Freya Mills and Keira MacRae, were delighted to be crowned Talent Show supremoes, for their powerful and haunting performance of She Used To Be Mine from The Waitress.
As well as being a great night out, the event was also about fundraising for this year's House Charity, Mind the mental health charity, and the evening's ticket, refreshment sales and raffle money will provide an excellent addition to the year's fundraising total.
Our thanks to all of the performers on the night including: Charlotte Fitzpatrick, Grace Thomas, Greg Burford, Liv Fox, Jemima Teeton, Jackson Roderick, Andre Onyekwe, Ignacy Librowski, Tallis Alford, Imogen Long, Frankie Kelly, Chloe Potts, Freya Mills, Keira MacRae, Lauren Taylor, the House Captains and last but not least the First XV Rugby Team.
An extra special thanks to House Activities Leader, Jess Newborough, and to the House Activities Co-ordinators, Hannah Carminati, Lily Dyble, Anna Fennell-McLoughlin and Julia Lindsay and to all the other staff who worked so hard to put together the talent show.