Princethorpe's Porridge Pots Support World Porridge Day
11 Oct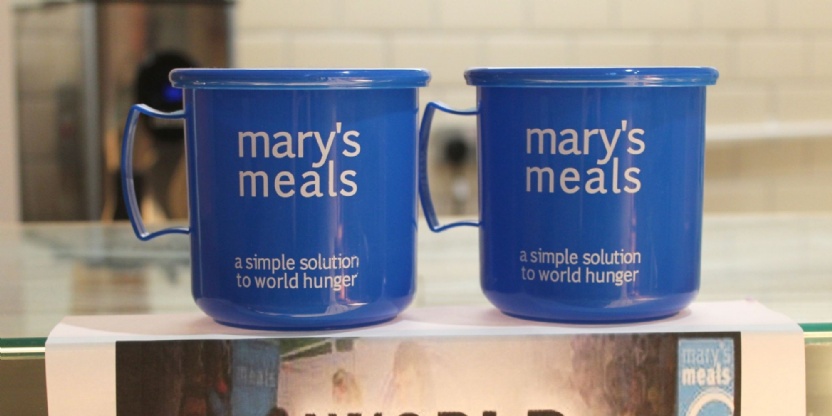 Princethorpe College pupils and staff marked World Porridge Day by raising money for the Scottish charity Mary's Meals.
Championed by Sixth Form students and Assistant Head of Sixth Form, Mr Rod Isaacs, pupils participated in a posse of Scottish and porridge fundraising fun.
At break time Princethorpe pupils were invited to dig deep and purchase a traditional Scottish breakfast, a pot of porridge, from the refectory. Thanks to Holland & Barrett, who had kindly donated 12kg of porridge, and Holroyd Howe, who did a sterling job of stirring, huge, steaming pots were lined up all along the counter.
The Scottish theme continued at lunchtime out on the school fields where only the brave participated in the William Wallace Welly Wanging Challenge. Sixth Form House Captains, dressed as Goldilocks and the Bears enthusiastically organised and encouraged pupils and staff. This year the winning throw came from Fisher House when none other than Headmaster, Ed Hester, welly wanged a whopping throw of 30.8m. Lawrence Whalley was a close second for Benet with a terrific throw of 30.3m. Special mention must go to Austin's Tom Parker whose extraordinary 31.2m throw was disallowed. Final House standings placed 1st More, 2nd Fisher, 3rd Benet and 4th Austin. Well done to all the pupils who participated.
Rod Isaacs explained, "We have had a lot of fun and laughter today. Many thanks to all the Sixth Form students who helped to organise all of the events. We raised £227.58 and that equates to over 2,000 meals for the College's ongoing feeding programme at Makalanga Primary School in Malawi."
World Porridge Day, held annually on 10 October, is a fundraising event organised by Mary's Meals in aid of starving children in the developing world. The charity provides daily meals in a place of learning addressing both the immediate needs of hungry children whilst encouraging them to go to school where they can gain an education that, in the future, can help them out of poverty. Through their school feeding programmes in 14 countries across Africa, Asia, Latin America and the Caribbean they feed over 1.3 million children every year. It costs just £13.90 to feed a child for a year.
You can find out more about Princethorpe's fundraising for Makalanga or make a donation here.