U14 Cricket Team Crowned County Cricket Champions
04 Jul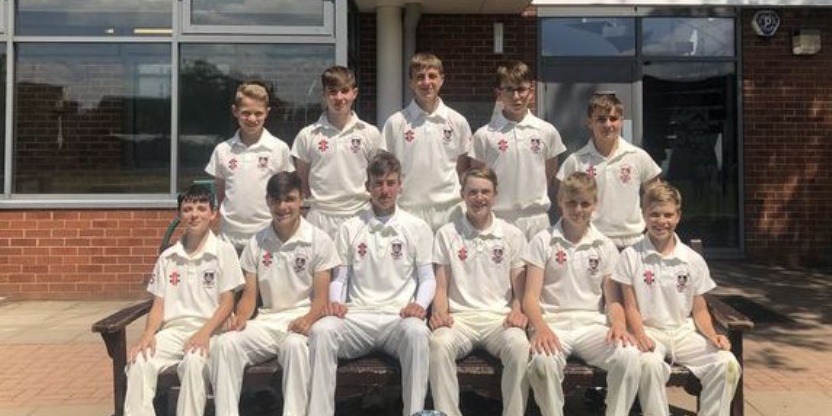 Princethorpe's U14 Cricket team were crowned County Champions after a thrilling match on the last day of the Trinity Term.
On Wednesday 3 July, the U14 Cricket team faced Solihull School in the final of the Warwickshire County Cup T20 competition. Playing in glorious sunshine on Solihull's home turf, Princethorpe's boys dispatched their more than competent hosts with a disciplined and business-like performance.
Princethorpe batted first and made 101 for 7 off 20 overs. Ben Dyble made 31 and Harry King 27. Ben was on fine form and went on to take 4 wickets for just 5 runs and, with Harry Clements taking 3 wickets for 15 runs, Solihull were clinically dispatched 67 all out. Ben Dyble was a well-deserved man of the match.
Games Teacher, Mike Turns commented, "It was a fantastic performance against Solihull- a very strong cricketing school. Princethorpe's exceptional bowling was a privilege to witness, we look forward to watching this formidable team progress on to senior cricket."
Playing in the team were: Harry Clements, Ben Dyble, Mitchell Endenberg, Will Hawkins, Harry King, George Landreth, Adam Ledbrook, Robbie Minshull, Oscar Page, Evan Ridd and George Robards.

Well done boys on an impressive performance. A marvellous end to the season.