College Celebrates Trinity Term Achievers
20 Jun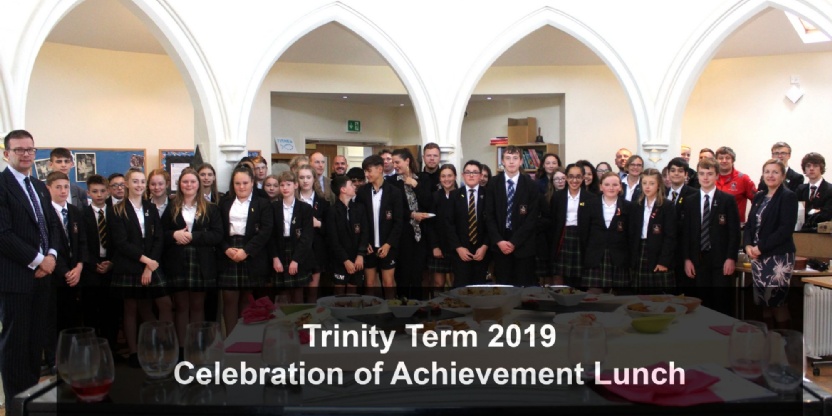 On Wednesday 19 June 51 pupils from across the College were invited to the Roundhouse for a special celebratory lunch. Nominated by members of staff, the pupils had all risen to the challenge of the College's ethos.
They had tried their best in many different ways. Some had excelled or showed commitment to sport, performing arts or academic studies, others had volunteered regularly to support school events and some had gone over and above for their House or Tutor group.
This time hosted by Headmaster, Ed Hester, the Celebration of Achievement Lunch recognised pupils that go the extra mile, those who commit in extraordinary ways whether by actions or achievements, both inside or outside of College life.
In a short speech, Mr Hester congratulated each and every one of them and he gave credit to the commitment and effort they put in, he thanked them for enriching school life.
Congratulations go to:
From Year 7: Daisy Burke , Ethan Capelett, Louis Due, Ethan Edwards, Ed Grindal, Harkirit Jandu, Ashton Jones, Harriet Louch, Reneé Ndungu, Lampros Papadogiannakis and Kaena Wasley
From Year 8: Phoebe Goodfellow, Amelie Hancock, Tom Hollis, Emma Sarkies, Zoe Shayler and Izzy Wright
From Year 9: Tom Dodsley, Eve Farquharson, Amélie Friess, Florine Fuchss, George Gault, Hannah Gunn, William Hawkins, Harry King, Mia Lambeth, George Landreth, Izzy McKinlay, Robbie Minshull, Arvind Sangha and Maddie Wilde
From Year 10: Fern Boston, Jennifer Brown, Max Critchley, Anneliesa Douglas, Paddy Grace, Lucy Gribben, Archie Hancock, Dan Hatfield, Nell Johnston, Max Passantino, Jack Rochford, Tom Sears and Ethan Smith
From Lower Sixth: Juliette Carter, Leah Dunkley, Ciara Hancox, Sophie Mitchell, Will Puchy, Fred Self and Ryan Warwick