Year 7 Enjoy A Taste Of Ancient China
19 Jun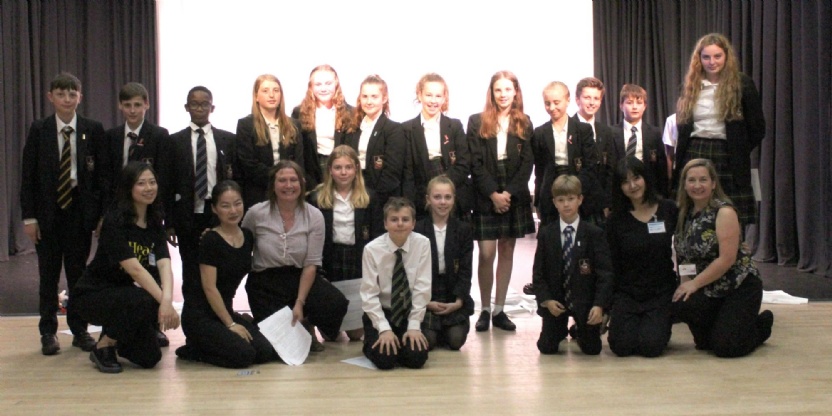 Pupils from Year 7 were treated to an extra special drama workshop courtesy of international students from Warwick University on Wednesday 19 June.
They enjoyed a collaborative cross-cultural experience as the MA Drama students engaged them in an exciting morning of storytelling.
The MA students are researching the benefits of Drama in education and visited Princethorpe to explore the role that drama and theatre has as a means of encouraging creative learning.
Joint Head of Drama, Aileen Cefaliello commented, "We were delighted to welcome Warwick University into school. Our workshop included an interactive session where Year 7 worked with the students exploring the characters of the ancient Chinese story Lady White, followed by a participative performance. Year 7 clearly enjoyed the hands on experience and the international students were impressed with our pupils' imagination and engagement."
Many thanks to the MA Drama Course Leader, Cheryl Cane, and to students Miow, Eileen and Rachel from Warwick University for their visit.