Princethorpe Pupils Donate Hair To Little Princess Trust
07 Jun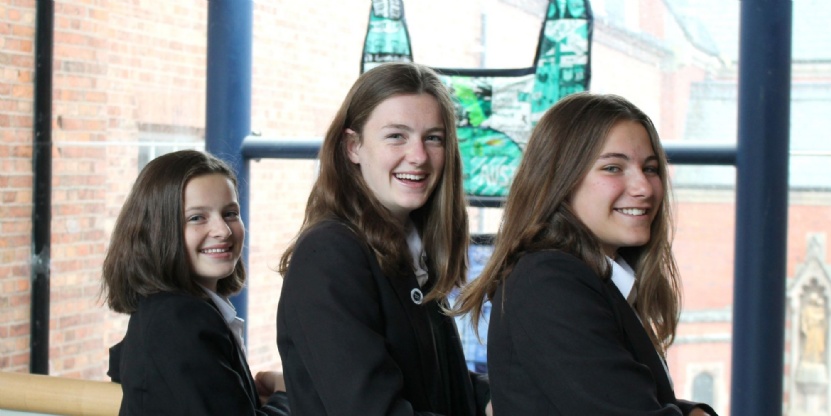 Generous Princethorpe pupils have donated their hair to help children and young people living with cancer.
The three Princethorpe princesses decided to give up their lovely long locks after hearing about the work of the charity. Together over the past year they have donated over 30 inches of hair.
Pictured from left to right, Year 7 Alice Minshull, her sister Molly who is in Year 10 and Year 9 Lara Tripp-Smith have all donated their hair to the Little Princess Trust, a charity that provides real hair wigs for young people who have lost their own hair through treatment for cancer or other illnesses.
The girls recognised that the loss of hair has a huge impact on a young person's confidence, and that the Little Princess wigs help lessen the impact of treatment. They are encouraging everyone to donate, as it is easy, anyone can do it and it makes such a difference. They all agreed it doesn't really take that long for your hair to grow again.
Head of Benet House, Lisa Challinor, said, "I am humbled by the girls' kind gesture, what a wonderful selfless act. They set an example to us all just quietly getting on and helping others. I am very proud of them all."
Well done girls you set an example for us all.
More information on the work of the Little Princess Trust and on how to donate can be found on their website here.