Say Hello To Hockey Taster Goes Down A Treat
14 May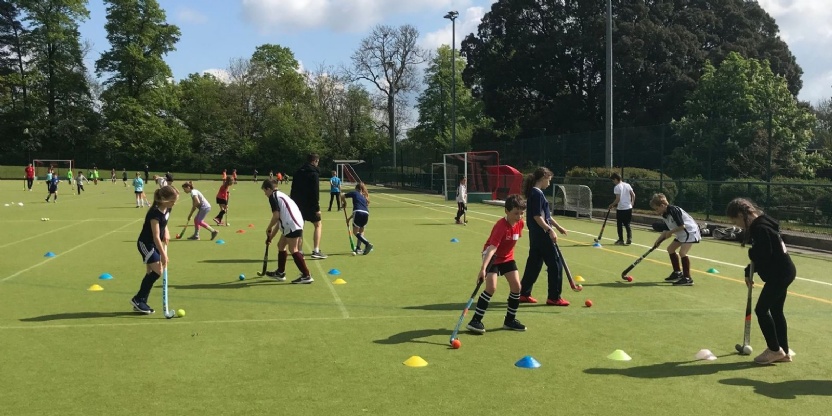 On Saturday 11 May Princethorpe College hosted its popular annual 'Say Hello to Hockey' taster session. 52 Year 4 and 5 pupils, from surrounding primary schools, enjoyed a fun introduction to this exciting field game.
Rotating through four different training drills, the children learned about the key skills of dribbling, passing, tackling and shooting. They quickly got to grips with the fast-paced sport.
Everyone worked hard so mid-morning that they were treated to one of Princethorpe's legendary cookies. The children then took part in a mini-tournament in front of a crowd of enthusiastic parents, it was great to see their new hockey skills being used so effectively.
Princethorpe College PE Teacher, Hannah Carminati, was impressed at how well the children took to the sport commenting, "Some of the children were nervous at the beginning, having never been to Princethorpe or ever held a hockey stick before. To see how they blossomed on the Astro was fantastic. Everyone was working together and chatting like old friends by the end of the morning. They progressed enormously and the standard of hockey played in the mini-tournament was really very good."
A big thank you to all the staff and Sixth Formers who gave up their morning to run the event.