Sixth Form Students Enjoy A French Practical With A Difference
07 May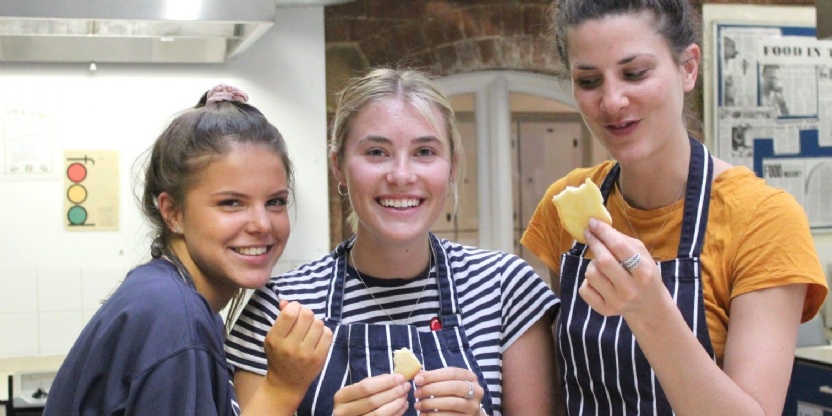 A-level French students enjoyed a language practical with a difference when they took to the kitchens on Friday 3 May.
The extra after-school session had them testing both their language and culinary skills as Miss Verleure challenged them to make two traditional French recipes.
Under the watchful eyes of Food and Nutrition Teacher, Jacqui Scott, the girls worked in pairs, carefully following the step-by-step instructions which were in French. The girls made the classic thin crispy French biscuits, Langues de Chat and the ever-popular rich, creamy Mousse Au Chocolat.
French Teacher, Miss Verleure, said, "The girls have had lots of fun putting their French skills to the test. Langues de Chat translates as cat's tongues, a reference to the long, thin shape of the biscuit. Whereas mousse is the French word for 'foam', referring to the light consistency of Mousse au Chocolat which is made from foamy whipped egg whites. Our French cookery session went brilliantly and the end results were délicieux!"