Brilliant Benet Celebrates Victory In The Hotly Contested House Cup
01 May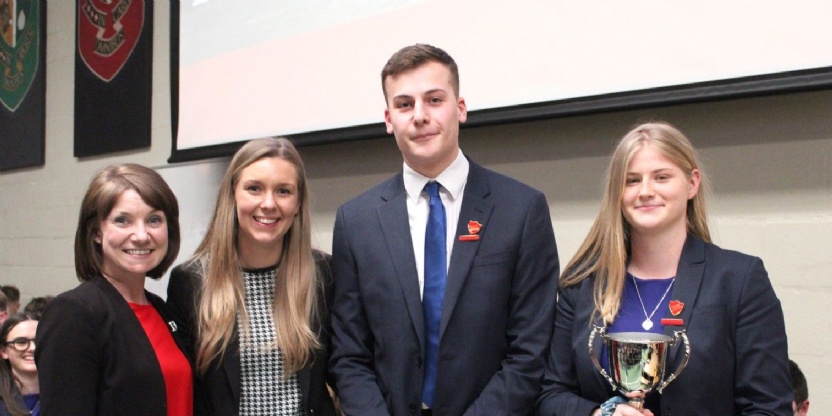 Benet pupils gathered together on Wednesday 1 May in Tutor Time to celebrate their amazing victory in this year's House Cup.
Special celebratory cookies had been laid on for all to enjoy. Victory was especially sweet because it has been five long years since Benet last won.
Winning the House Cup isn't easy these days, you can't just win sports day and have it in the bag. To succeed every single pupil needs to pull together and do his or her very best. This year it was a steady and consistent performance that helped Benet pupils finish first, having amassed a huge total of 22,504 points. More finished in second place with 21,056 points, Austin came in third with 19,197 and Fisher close behind in fourth place with 18,486 points.
Some of Benet's many successes along the way included wins in:
House Bake Off
Sports Day
House Activities Day
Welly Wanging
House Talent Show
House Public Speaking
St Hildegard House Award
Easter Egg Hunt
Merits
The House Cup was presented to Benet's Head of House, Lisa Challinor, and outgoing House Captains, Lily Dyble and Bryn Lewis in the final assembly of the Lent Term.
A delighted Lisa Challinor said, "Miss Carminati and I are so proud of Benet House and their achievement in winning the House Cup this year. Led by our Benet House Captains, Bryn and Lily, the whole house has really stepped up and got involved in every event. The 'big' events like Sports Day and House Activities Day are obviously joyous to win, but this really is about every member of Benet House doing their best in their own way, every day."