Ex-RAF Chaplain-in-Chief Explores The Concept Of Just Wars With Princethorpe Pupils
03 May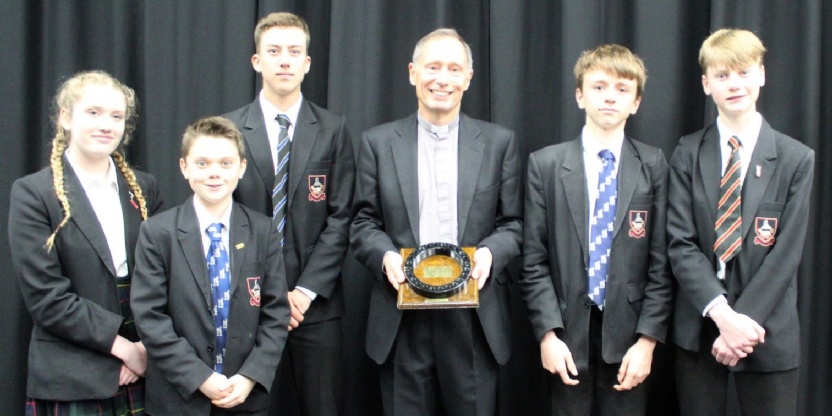 On Friday 3 May Princethorpe College welcomed ex-Air Vice-Marshall and ex-Chaplain-in-Chief to the RAF, Jonathon Chaffey, into school to speak to Year 9 pupils about the challenges of being in the military as a priest, and the tensions between Christian beliefs and working in the Armed Forces.
Jonathon talked about his long career within the RAF and his time serving in conflict zones including the Falklands, the Gulf and Afghanistan. He explained how religion is enshrined into the Forces using a personal anecdote about a Jesus nut (a critical bolt on a helicopter) to demonstrate his point. He explained that religion helps serving soldiers and gave examples of where he had personally seen faith at work in the military.
Jonathon talked about the Geneva Convention and personal moral discipline and his belief that it is a really deep-rooted spiritual discipline that helps soldiers keep going in times of great conflict. He explained that chaplains fulfil three roles, providing prayer, presence and proclamation, and in giving moral education that helps soldiers make the decisions necessary for a just war.
His presentation was fascinating and pupils listened attentively and were full of thought-provoking questions at the end.
Whilst in school Jonathon Chaffey also spoke to Sixth Formers in their weekly assembly and to a number of pupils who are interested in a career in the RAF.
Our thanks go to Jonathon for sharing his experiences and for his intriguing and inspirational words, we were delighted to welcome him into school.