County Calls For Princethorpe U15 Rugby Boys
19 Mar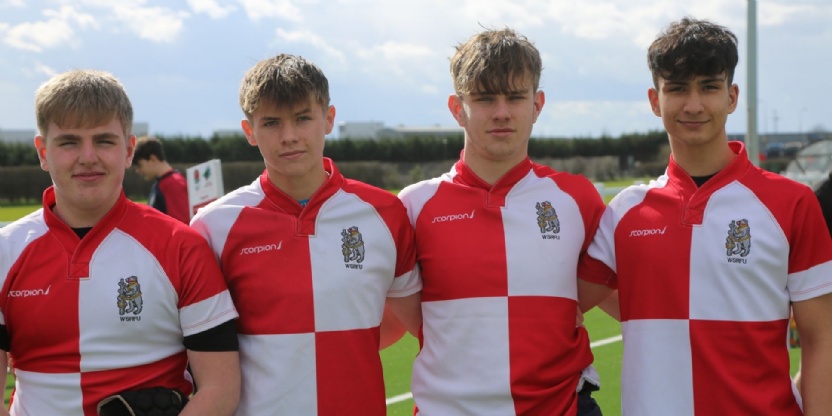 Six Princethorpe boys have earned representative honours and will be playing for the Warwickshire U15 rugby squad this year.
Pictured proudly in their County strip are Year 10s (left to right) Harry Horsley, Oscar Blunsom-Washbrook, Charlie Bracken (Vice-Captain) and John Rabeti at their first match against Oxfordshire held on Sunday 17 March 2019.
Together with Ben Shipton and Sam Warne, who did not play in the first game, the Princethorpe boys will benefit from extra training and game opportunities as they help make Warwickshire a side to contend with.
At their first outing, the boys performed well in an evenly matched game despite the extra challenge of playing on Oxford Harlequins RFC's artificial pitch. Vice-Captain, Charlie Bracken said, "It was a well contested match, the boys all played well, although the result did not go our way. Our next match will be against Birmingham at the start of April."
Head of Rugby at Princethorpe College, Peter Bucknall commented, "The boys' County selection is fully justified, reflecting the hard work they put in on the training field and the competition pitch. To have six players selected is a good reflection of the strength of sport here at the College, especially when there are more boys in the U15 team at Princethorpe who narrowly missed out and were unlucky to do so. There is a lot to look forward to in the coming years as this group of players comes through to represent the college at senior level."