Foundation Swimmers Bring Home Medals From ISA National Swimming Championships
19 Dec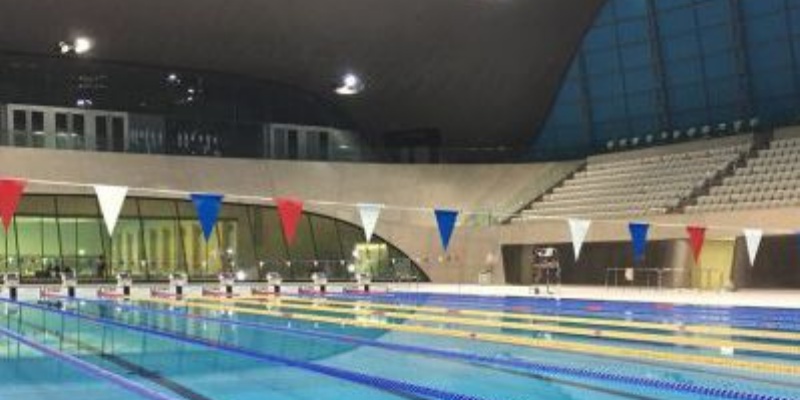 A team of six swimmers represented the Princethorpe Foundation at the National Independent Schools Association's Swimming Championships at the London Aquatics Centre, Queen Elizabeth Olympic Park, back at the beginning of December. They were swimming for the Midlands team and were up against tough competition, the best swimmers from regions across the country.
Princethorpe College Director of Sport, Neil McCollin, commented, "Our swimmers have traditionally done well in the ISA Swimming Championships and they have had another successful outing this year. Well done to everyone who competed in both the National Championships and in the qualifying regional competitions; it's good to see Foundation pupils representing the Midlands and we are delighted with their performances."
Saturday 1 December, was a busy day for the Foundation, with swimmers across the age ranges competing in no less than nine events; the Senior Girls 4x50 metre medley relay and freestyle relay, the Year 7 Boys 50 metre butterfly, the Year 7 4x50 metre medley relay and freestyle relay, the Senior Girls 100 metre backstroke, the Girls Year 9/10 4x50 metre freestyle relay, the Boys Year 9/10 4x50 metre freestyle relay and the Year 5 Girls 50 metre backstroke.
Year 7, Ed Grindal swam strongly in the 4x50 metre medley and freestyle relays earning himself a silver medal in the freestyle relay and a bronze medal in the medley relay in team times of 2.16.47 and 2.39.17 respectively.
Year 9, Jess Mackenzie also swam superbly to finish in a team time of 1.57.92, a new record for the Year 9/10 Girls 4x50 metre freestyle relay event, earning herself a well-deserved gold medal.
Year 10, Ben Scares just missed out on a medal swimming in the Year 9/10 Boys 4x50m freestyle relay with the Midlands team just pipped into fourth position.
Year 11, Evie Nicholas finished sixth in the Senior 100 metre backstroke in 1.24.22.
Year 13, Jasmine Rigg swam well to claim a bronze in the Senior Girls 50m freestyle relay in a team time of 2.03.54.
Last, but by no means least, Crackley Hall's Junior 5 Lily Carroll had an excellent outing at the competition in the Year 5 Girls 50 metre backstroke, finishing in a personal best time of 48.68, nearly 4 seconds up on last year.
A super, huge well done to all of our swimmers.