Best Ever Academic Results For Princethorpe's A-Level Pupils
16 Aug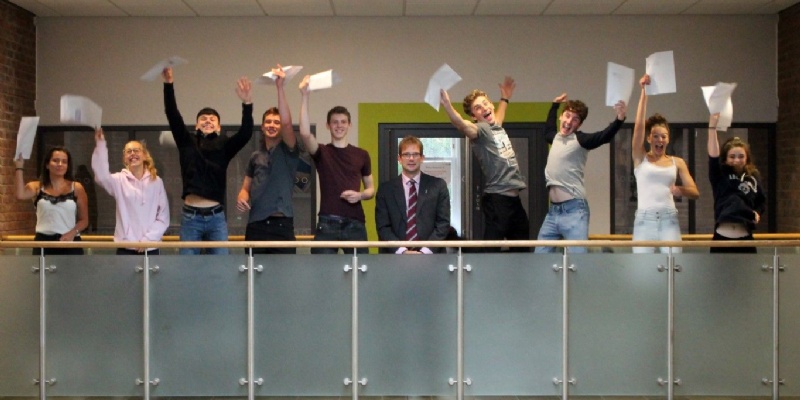 Princethorpe College is celebrating its best ever set of A-Level results. 107 students sat A-level examinations this summer, over a third (34%) have been awarded A* or A grades, more than 80% have achieved A* to C grades.
Ed Hester, Headmaster said, "These students have worked so hard and we are incredibly proud of their achievements."
Amongst the seventeen high fliers who achieved three or more A* or A grades were Head Girl, Miriam Isaacs, Head Boy, Tim Duffy, Ed Williamson who received his results on his 18th birthday and the College's highest achieving student James Fletcher who will now go on to read Law at Trinity College, Oxford.
Ed Hester, continues, "We are thrilled that we have achieved our best ever haul of A*/A grades but also, more importantly, over 90% of our students have been accepted to study at their first choice university or on their chosen apprenticeship scheme, with the remainder also doing exceptionally well and securing their second choice. We have had another great year and today's results show that the hard work of both students and staff has been richly rewarded. We are proud of their academic achievements, but these students have many other fine qualities: kindness, respect and a strong sense of right and wrong, which will be tremendously important for them as they move on to the next phase of their lives. We congratulate them all on their success and wish them the very best for the future".
Photo left to right: Lucy Jordan, Eve Tolley, Tim Duffy, Ed Williamson, James Fletcher, Ed Hester – Headmaster, Will Dunderdale, Luke Baldock, Sol Elliott, Laura Baskerville.