Fisher Win This Year's Sensational House Talent Show
10 Nov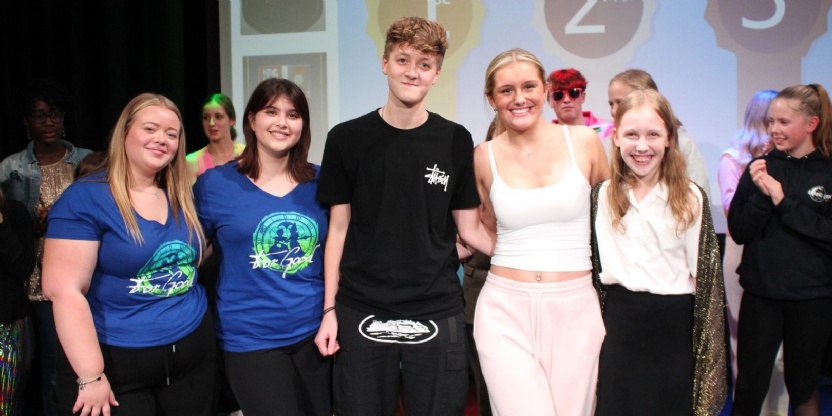 Much anticipated and always hotly contested, the House Talent Show did not disappoint providing yet another sensational evening of entertainment for the College community.
The show took place on Thursday 9 November, in the Clarkson Theatre in front of an audience of enthusiastic supporters.
Compered by House Activities Leader, Meg O'Gorman, ably assisted by the House Captains, the show included an array of amazing vocal and instrumental performances alongside dazzling dance routines. It presented a real conundrum for the audience who this year had the impossible challenge of choosing the winner.
After the serious acts had performed, the audience had the pleasure of three special, surprise numbers. The Upper Sixth BTEC Musicians performed Radioactive by Imagine Dragons, while Upper Sixth Former, Noah Kemp, delivered a moving a cappella version of Suspicious Minds by Elvis Presley and the House Captains rounded the evening's entertainment off with a brilliant Barbie dance medley.
This year's winners were Chloe Henderson and Robyn Shaw, for Fisher, for their incredible rendition of For Good from Wicked. Taking second place was Abby Henderson and Tallis Alford, also for Fisher, for their powerful performance of When We Were Young by Adele. In third place was Leani du Toit, for More, who sang I Dreamed A Dream from Les Misérables.
As well as being a great night out, the event was also about fundraising with a collection for the school's charity Mary's Meals.
A huge thank you to all who took part, we were super impressed by your enthusiasm and commitment to your House and also to the technical team who so ably assisted. It really was a sensational House Talent Show.
Performing were: Jemima Teeton, Delilah Teeton, Adelaide Teeton, Dami Ajagunna, Penny Thomas, Abby Hewson, Tallis Alford, Laura Beake Illana, Louise Gambling, Dan Taylor, Chloe Henderson, Robyn Shaw, Jack Fleming, Leani du Toit, Olivia Burley, Isla Edwards and Grace Johnson