Bookbuzz Cross-Curricular Learning For Year 7
13 Dec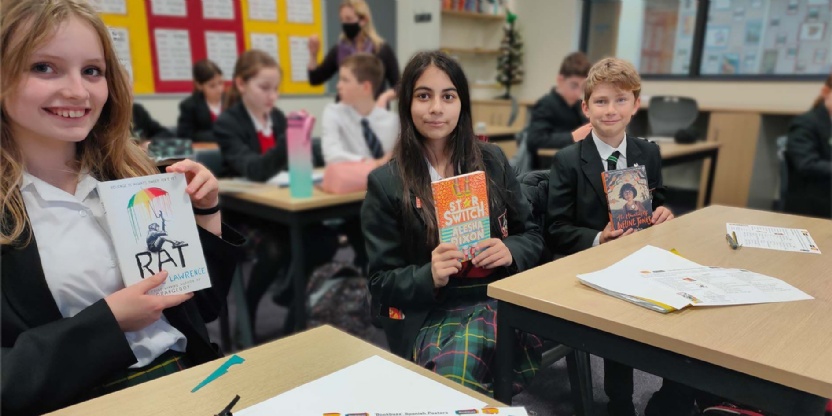 Over the last couple of years, the Book Trust Bookbuzz scheme has been hugely beneficial in encouraging independent reading among pupils, so this year the College is participating once again.
Earlier this term pupils chose a book from a list of exciting new titles and there was much excitement when their chosen books arrived. Rumour has it that apparently, some pupils have already finished reading theirs!
Independent reading is crucial for pupils' cross-curricular learning, emotional development, and academic outcomes; reading for pleasure is one of the key predictors of examination success. So, to engage the pupils with their new books, Language for Learning Leader, Mrs Parsons has been running a cross curricular task with Year 7. Pupils have been creating a poster about the characters in their book in their Spanish lessons.
All great fun and super learning for Year 7.