Pupils And Parents Respond Generously To Chaplaincy Foodbank Challenge
09 Dec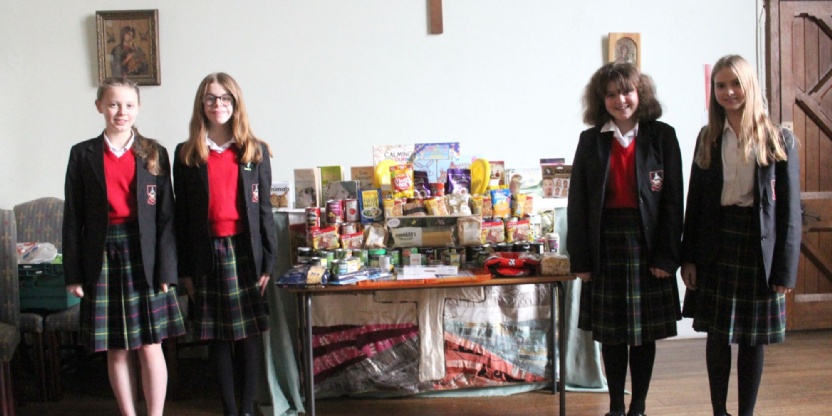 Princethorpe College pupils, parents and staff have responded generously to the seasonal challenge to show they care.
The school community was asked to bring in items of non-perishable food and they did not disappoint, showing a sense of empathy, generosity and solidarity that at one stage led to the school's prayer room overflowing with boxes and bags of donations. All their gifts have been passed on to the Leamington branch of the charity St Vincent de Paul Society, to be packed into hampers to be given to local families in need.
Mary Benham, Chaplaincy Coordinator added, "The level of enthusiasm and support shown for our Chaplaincy challenge was wonderful, affirming the school's spirit of family ethos and showing that pupils embrace the communities they live in and are willing to help those who are less fortunate than themselves." She continued, "It is easy to sometimes think that one person alone cannot make a big impact, but by bringing all of those individual small acts of kindness together we have been able to show how we care."
Thank you to Year 7 pupils, Keira, Lola, Jessie and Roxanna for their help with organising the donations, some of which you can see here.