Year 11 Geography Field Trip Explores Shrewsbury And Carding Mill Valley
06 Oct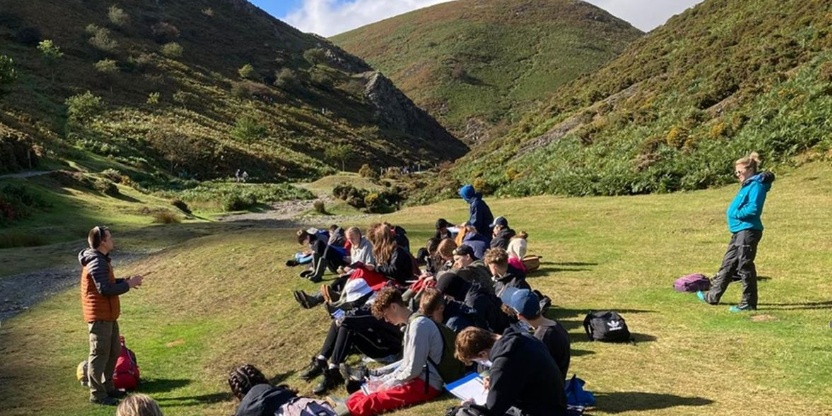 On Thursday 30 September 2021, our intrepid Year 11 Geography GCSE pupils set off for Preston Montford, one of the Field Studies Council's specialist outdoor centres.
Lying close to the Welsh border, to the west of Shrewsbury in Shropshire, the field centre was a fantastic outdoor classroom where the pupils were able to put into practise the geographical field skills they have been studying in their lessons. The two-day trip supported the geographical investigations modules that pupils undertake within their Geography GCSE.
Pupils spent one day exploring human geography topics, investigating urban dynamic areas by comparing the quality of life in the Castlefields and Radbrook Green districts of the county town of Shrewsbury. As part of their investigations, they completed questionnaires and took photographs which they will now put together with secondary data sources to complete their analysis. They also spent a day investigating physical geography topics in Carding Mill Valley, near the Long Mynd. There they surveyed the rivers, undertaking measurements and investigating the changes downstream.
Mike Taylor, Head of Geography, said, "Preston Montford is an excellent Field Centre. We had a very busy two days and the trip has given pupils a fantastic head start in component 3 of their GCSE, Geographical Investigations: Fieldwork and UK Challenges."