Amelia And Olivia Celebrate LAMDA Grade 8 Gold Medal Acting Awards
06 Jul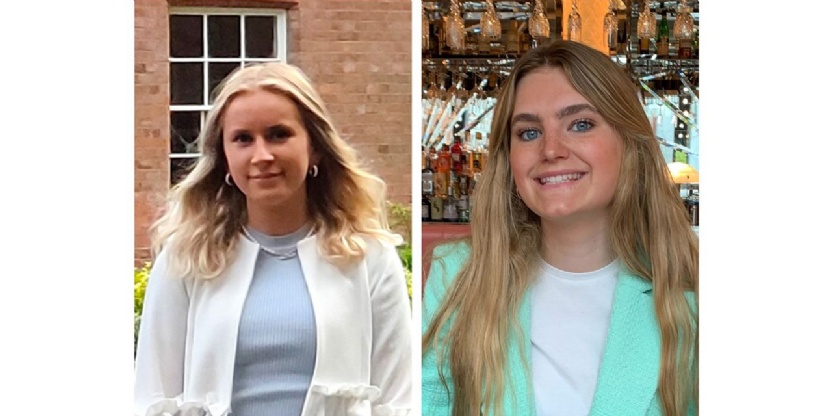 Congratulations to Amelia Burgess and Olivia Rawle, who have both been awarded the London Academy of Music and Dramatic Art (LAMDA) Grade 8 Gold Medal in Acting.
Gold is the highest medal awarded by LAMDA and will have taken years of training to achieve. Their examinations in Acting are designed to develop the skills necessary to communicate dramatic text to an audience and for their Gold Medal exam Amelia and Olivia will have had to prepare three monologue speeches of between four and five minutes each from published plays.
Amelia performed scenes from Medea by Euripides, Once in a Lifetime by Kaufman and Hart and Things I Know to be True by Andrew Bovell." She was awarded a Distinction and clearly impressed her examiner who commented, 'You obviously enjoy bringing characters to life'. Amelia said, "It feels amazing to have completed all of the grades and I can't quite believe I managed to receive a Distinction at Grade 8. Mrs Buckingham, my teacher, has been fantastic throughout and I wouldn't have been as successful without her."
LAMDA Teacher, Kathy Buckingham-Underhill, added, "Amelia has been taking LAMDA lessons since Year 7 and we are very pleased that she has finished her studies on such a high. Amelia has consistently had high marks in her examinations, a direct result of her diligence, ownership and understanding of the tasks involved. I am delighted she has achieved a Distinction."
Olivia, who took her examination virtually from home, performed scenes from Amateur Girl by Whittington, Our Country's Good by Wertenbaker and A Midsummer Night's Dream by Shakespeare. She was awarded a Merit and her examiner commented, 'You are a sensitive actor' with 'a confident stage presence'.
Congratulating Olivia, LAMDA teacher, Chris Carpenter said, "I am very proud of Olivia. She has had to demonstrate a thorough understanding of the acting process and the characters she has portrayed. Her hard work has been rewarded, well done Olivia."
The College congratulates both girls on their achievement.