Two Fantastic Afternoons Of Friendly But Fiercely Competitive Sport
07 Jun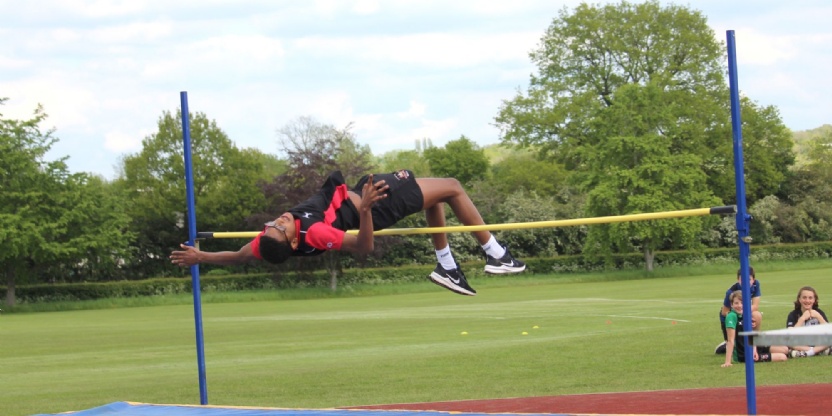 This year Sports Day was due to take place in year groups in the week before half term, and there had been much excitement during Games lessons as pupils organised their teams. Sadly, torrential rain put paid to the Year 10 and Year 9 events but the sun finally came out and the Year 8 and Year 7 events duly went ahead.
Field and track events took place simultaneously so the playing fields were action-packed from the moment the starting gun fired. College staff were kept busy measuring, timing and recording all the running, jumping and throwing taking place. After a week of internal examinations pupils were more than ready for the chance to let off a bit of athletic steam.
On the Field pupils took part in the Long Jump, High Jump, Javelin, Discus and Shot Put while for the Track they had the challenge of the 1500m (Year 8), 800m, 300m (Year 8), the 200m, 100m and of course the very competitive Relay.
There was plenty of great competition, with excellent effort from everyone involved. Yes, there were the winners, who are to be commended for their exhilarating performances, but there were also the moments of camaraderie where pupils pulled together and willed along those who were finding the going tough.
Lee Cassell, Foundation Director of Sport, has collated the results which have been shared with pupils in Tutor Time. A special shout out for Year 8 André who simply sailed over the bar in the High Jump to set a new Junior Boys school record that beat the standing Senior Boys record as well!
Mr Cassell, said, "We had two fantastic afternoons of friendly, but fiercely competitive sport. The atmosphere was incredible, and pupils were very supportive of each other, appreciating every individual effort and there was very little in it at the end."
After all the scores were checked and verified the final House results were: Year 7 - 1st More (261 points), 2nd Austin (257 points), 3rd Fisher (245 points) and 4th Benet (234 points) and Year 8 - 1st Austin (336 points), 2nd Fisher (314 points), 3rd Benet (293 points) and 4th More (289 points).
Huge thanks to all involved in organising and supporting the events.
Photos from the events can be seen in the gallery.