Princethorpe Pupils Rise To The Junior Mathematics Challenge
28 May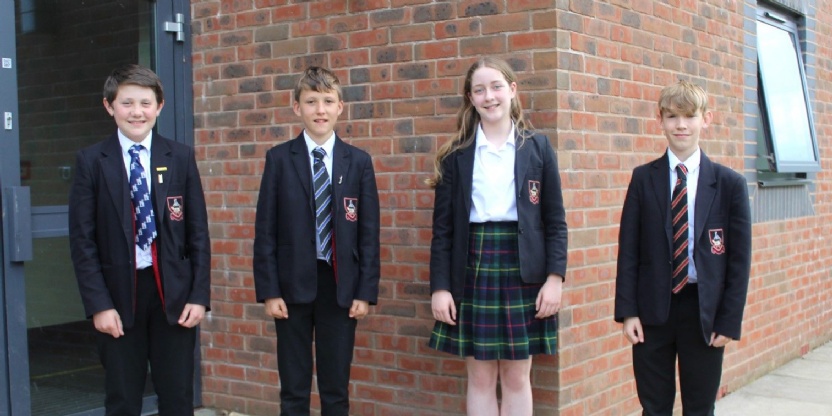 Back in April pupils from Princethorpe College took part in the 2021 UK Mathematics Trust (UKMT) Junior Challenge, a prestigious national problem-solving competition that recognises the best young mathematicians in the country.
The Challenge involves answering multiple choice questions and is sat under normal school exam conditions. The papers are then sent away to be marked by UKMT and the best pupils in the country are awarded Bronze, Silver or Gold Certificates.
The competition is aimed at pupils in Year 8 and Year 9 and Princethorpe selected 73 able mathematicians to participate in this year's Challenge. It is a demanding exercise designed to stretch and test pupils' mathematical skills, so the College is delighted that this year, Princethorpe's mathematicians achieved exceptional results.
Congratulations go to Year 8 pupil, Zach Hawkins who was awarded a Gold certificate, and took the award for best performing pupil in school, and to Year 7 pupil, Emily Hutton, who was awarded a Silver certificate, and took the award for best performing pupil in Year 7.
Gold certificates were also awarded to Year 8 pupils Noah Granfield, Amelia Chard and Dylan Williams. Our Gold certificate winners (pictured) all performed so well that they have also all qualified for the follow-on round, the Junior Kangaroo Challenge.
Silver certificates went to: Matthew Crawford, Cassia O'Hanlon, Soren Wasley, Thomas Leret, Roxy Glenn, Olivia Wilde, Oliver Passantino
Bronze certificates were awarded to: Anna Johnson, Ferdie Worrall, Pippa Evans, Theo Sparkes, Oliver Baker, Jonjo Boyle, Daniel Taylor, Ariana Gray, Ben Jones, Charlie Atkins, Eden Chaplow, Aaron Cooper, Sophie Dovey, Daniel Ovens Gibbs, Ethan Peachey
Well done to all!