World Book Day Fun Across The School
10 Mar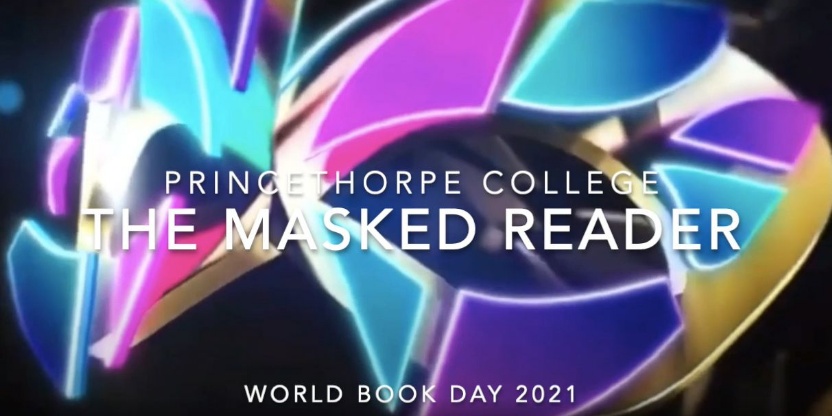 Last week's World Book Day prompted lots of lovely opportunities to engage with books across the school.
Mrs Newborough organised perhaps her best House Challenge ever in The Masked Reader. Based on the popular TV Show The Masked Singer, it had everybody in the Princethorpe community guessing. Just who are Viking, Queen Bee and Butterfly, who are the mystery teachers reading a passage from their favourite books?
The first instalment of readers was released on Tuesday 2 March with a second following this week, on Wednesday 10 March. It was such a challenge and within the House Teams there has been plenty of speculation. Mrs Newborough is keeping her mystery readers well and truly under wraps. Of course, the big question is just how well have pupils really been listening in lessons – do they recognise the voices - we will all just have to wait and see?
The College also marked World Book Day in English lessons with pupils in Key Stage 3. Activities included – a blast from the past with staff sharing books from when they were young; discussions about current reading; book quizzes; listening to podcasts by authors; details of an 'author recommended' reading list and a simply super 'shelfie' competition – where pupils were challenged to match the English teacher to their bookshelf. Mr Kerrigan, Mrs Challinor, Mrs Pascoe-Williams, Mrs Newborough, Miss Forde, Mrs Borman, Miss Mack and Mrs Moon all shared photos of their book-shelves for the competition. It was great fun finding out who had been keeping a beady eye on the background in their Teams English lesson and just what does an English teacher have on their bookshelf at home.
There is just so much fun to be had from books!