New Duke Of Edinburgh's Young Ambassadors Appointed
10 Mar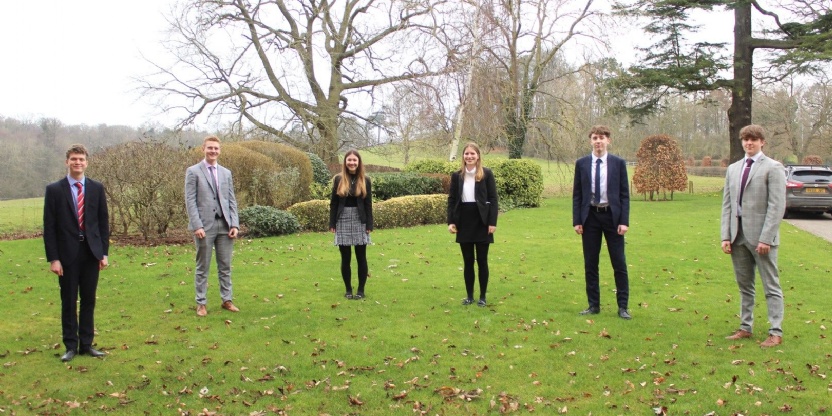 Lower Sixth Formers, Joe England, Ishbel Kempton, Jack Rochford, Ben Scares, Emily Scrivens and Ciaran Smith have been appointed as Duke of Edinburgh Young Ambassadors.
All the students are actively working towards their Gold Award and were nominated by Head of Outdoor Education, Will Bower, to take on the ambassadorial role.
Will Bower explains, "We had our very first Duke of Edinburgh's Young Ambassadors last year and Jack and Luke did a great job. I am really pleased that this year we have six students taking on this important role, working alongside Princethorpe's Duke of Edinburgh's team promoting, guiding and mentoring pupils participating in the Awards scheme. Joe, Ishbel, Jack, Ben, Emily and Ciaran are going to make great ambassadors, they are helpful and enthusiastic about outdoor education and with the Bronze and Silver DofE Awards already under their belts they are superb role models for our younger pupils."
The students completed their Ambassador training last half term, but in recognition of their new role, on Monday 8 March, the first day back in school, Mr Bower, presented them with their Duke of Edinburgh's Young Ambassador badges.
Commenting on their training and on their hopes for their new roles:
Ishbel Kempton said, "I've found my DofE ambassador training really helpful and I learned lots more about the DofE Awards. I am looking forward to working with pupils, encouraging and helping them to complete their awards."
Ben Scares added, "The Ambassador training was really useful both in terms of resources we can use with pupils but also in teaching us all the new rules based around what can and can't be done because of COVID."
Emily Scrivens, commented, "I am looking forward to being a part of the ambassador team and am excited to get started."
Ciaran Smith, "Our training introduced us to the Certificate of Achievement which is an award pupils can get for signing off the skills, volunteering, and physical sections. We also went over some problem scenarios and how to solve them and finally we went over a plan for what we can do to help with D of E in our school."
The new Young Ambassadors can't wait to get started and Mr Bower has plenty lined up for them to do. They will begin their new role by helping Year 9 pupils make progress as they take on the challenge of the Bronze award.