College Entrance Examinations Successfully Go Virtual
26 Jan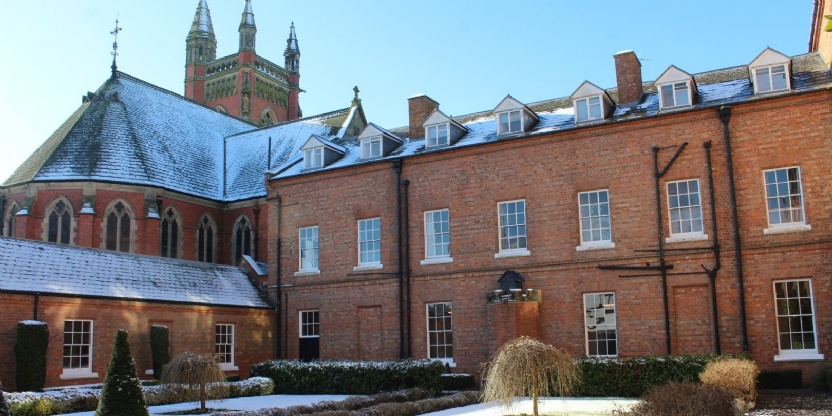 Feedback on Princethorpe's virtual entrance exams has been incredibly positive with the overwhelming majority of prospective parents commenting on how well the session went.
Despite the last-minute change to online assessments due to the national lockdown the 'virtual' Entrance Examinations ran very smoothly.
Saturday 23 January dawned bright and cold and with just the Admissions, Marketing and IT staff on site, the College was quiet and still, a stark contrast to the usual excited hustle and bustle of a traditional Entrance Examinations day. The proceedings were kicked off by Ed Hester, Headmaster, who spoke inspiringly to the registered pupils and their parents live online before the tests began. The children sat three 45-minute papers in English Comprehension, Maths and Free Writing, submitting their answers electronically at the end of each session. Off-site also working from home, the English and Maths departments were quick to begin assessing the submissions with the waiting staff teams working through the weekend to complete the process.
Apart from the exams being online, the College has kept the admissions process in-line with its normal procedures as far as possible. Along with the results of the exams, the Admissions Panel also considered candidates' detailed references from their current school before making a decision. The results will be published as scheduled on Thursday 11 February 2021.
Melanie Butler, Assistant Head, Marketing and Admissions, commented, "Parental feedback on the virtual exams has been incredibly positive. In the circumstances we had no choice but to run the examinations online, for us, as always, it was most important that the children should have as positive an experience as possible. Happily the feedback on the day speaks for itself."
Comments from parents included:
'A great example of how a test can be run online without all the stress. Well done'
'Thank you for making this a stress-free exercise for the children.'
'Very well done in the most challenging of circumstances.'
'It was really reassuring to see how organised the whole process was.'
'Thank you for making this morning as easy and straight forward as you did.'
'Thank you, the whole process was made very easy for all involved.'
'A big well done to everyone that made this morning run so smoothly.'
'To everyone involved well done and thank you.'
Melanie Butler, continued, "Huge thanks to all the staff who worked so hard to prepare for and deliver such a successful Entrance Examinations day."