An International Gathering For Virtual VSOP Reunion
14 Sep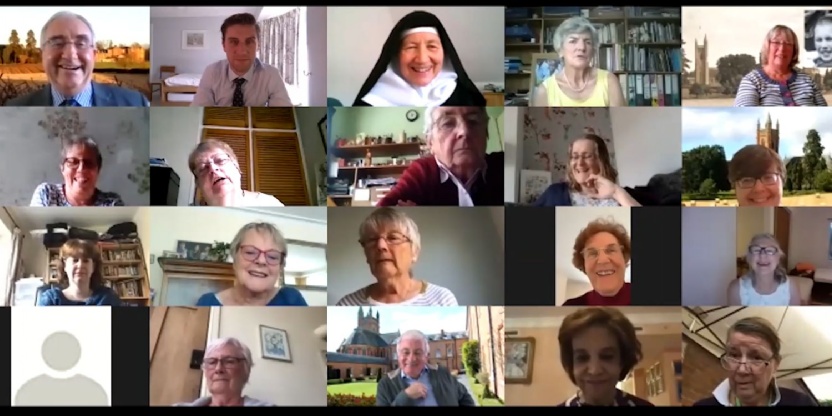 On Saturday we celebrated the biennial (virtual) reunion for the former pupils of St. Mary's Priory, who were at school here at Princethorpe prior to 1966, known as VSOPs (Very Special Old Princethorpians).
It was our first ever virtual reunion – hosted on Zoom – and we were joined by 14 former pupils who were all at school here in the 1950s and 1960s.
It was a truly international gathering, with former pupils joining the call from as far afield as Miami, Pennsylvania and Dinklage in Germany. Hosted by Alex Darkes, they enjoyed two hours of reminiscing, a virtual school tour, a look into Princethorpe's archives, a Princethorpe-themed quiz, and a special mass led by Father Teddy O'Brien MSC from the Princethorpe chapel.
It was a fascinating session and as always, we enjoyed hearing stories and facts from Princethorpe's past. The event was so well-received that we will be hosting future VSOPs reunions in a hybrid format – to allow those who can't be there in person to join us as well.
We have rescheduled the in-person meet up to next year, on Saturday 11 September 2021, and we hope to see many of the VSOPs again then.