Careers Fair 2020 - Rescheduled
02 Mar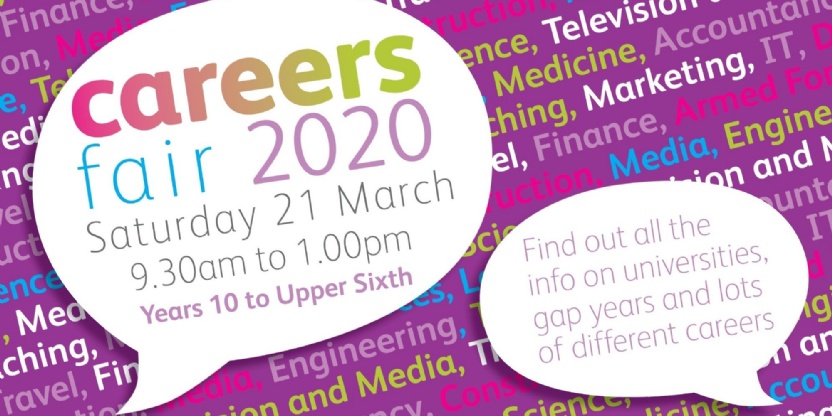 Saturday 21 March 2020 – Rescheduled
With the fast-changing situation regarding COVID-19 it is with regret that we have decided to cancel or postpone all non-essential, larger scale Foundation events in the coming week or so, including the Careers Fair on Saturday 21 March.
Our intention is to reschedule the event to next year on Saturday 20 March 2021. We hope that you will be able to put this date in your diary now and in the New Year we will firm up the programme and alert you to the registration process.
We appreciate that this may cause disappointment or inconvenience for which we sincerely apologise.
Many thanks for your understanding and co-operation at this time, it is hugely appreciated.